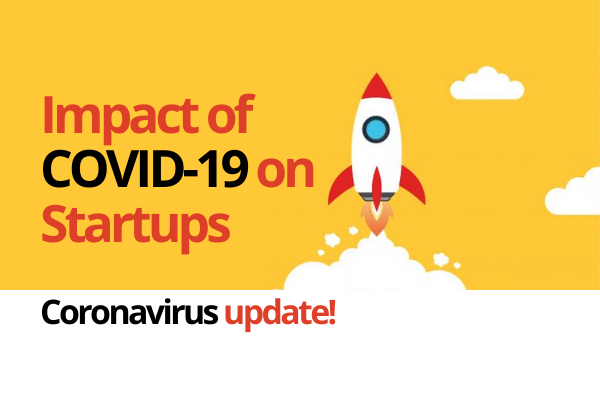 Companies are taking all the necessary measures to keep their business stay afloat. Well- established and renowned companies have a higher chance to wither this pandemic as compared to startups.
However, that doesn't mean that you should reject job opportunities from startups or baby companies. Take into consideration the company's financial report, investors and the impact of COVID-19 on that industry.
That is why to cushion the fall of this outbreak, here are some things you should consider before applying for a startup job amid the pandemic.
Analyse the job market
Startups are trying to align their business strategies according to their surrounding and are taking all the precautionary steps to come out of the pandemic storm with success. Moreover, companies are coming up with more empathetic outlooks to face the current health crisis.
All this is having a huge impact on the present job market. So, before you start looking for job opportunities, it is very, very important for you to study the job market, learn what new skills and job profiles are in demand. This will help you focus your hunt and take hours off your job search.
Take time to introspect
Before applying for any job opening, make sure you take some time to introspect and carefully read the job description. Go through all the details provided by the recruiter and judge whether it is the right job for you or not. Also, try to find out whether it is a work-from-home job or not.
Every company is using this time to introspect in order to better understand the current job scenario from different points of views.
Creative ways to connect
In order to handle the negative impact of the global pandemic, companies need creativity, adaptable and flexible. Majority of startups are continuously learning about the needs of their customers and making changes to accommodate them.
So, before finalising on a startup job, make sure you follow them on all the digital platforms to learn how they are trying to stay connected with their customer base. If the company is regularly implementing necessary changes for the safety of their employees and customers, then it is the right place to start your career.
Coming of new startups
The pandemic has increased the demand in sectors like IT, pharmaceuticals, e-commerce, consumer goods and supply chain providers. So, to meet the constantly increasing demand, new startups might emerge during this time.
This will increase job opportunities for both freshers and experienced during this trying time. Moreover, the government is also helping startups by launching incentive programs, easy access to funds and technology.
Startups are taking all the necessary steps to ensure to come out of this pandemic without any layoffs. Moreover, there are plenty of job opportunities posted on the AMCAT job portal for you to apply.
So, no need to pause your job search because of the coronavirus pandemic. Keep your job search for a startup job and start your career with a bang.