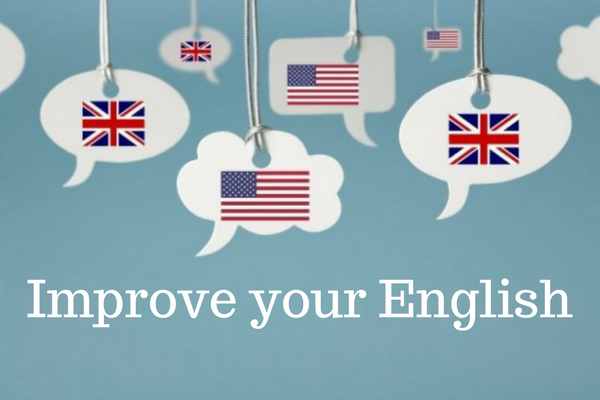 The fact that English skills are important for achieving professional success hits you truly the first time you sit for campus placements (and hear how many Engineers fail to qualify because of poor English skills)! It's too late to realise this as you find a foothold in group discussions or find ways to impress the recruiter.
Till graduation, everything was decided by your mark sheet and suddenly the focus is shifted from marks to overall personality and communication! Though it's unfair to expect the same level of expertise among all students, coming from a nation with over a hundred native languages – that's exactly what's happening these days. Companies expect good communication at work and so, effective English communication skills from all employees.
So, how do you prepare yourself for this? By starting right from the first year of your first job, or the final year of your college. We list down a few ways in which you can improve your English skills – without turning to BBC news or newspapers because let's face it, that's not going to happen every day right?
1. Improving listening comprehension
Watch Game of Thrones – Yes, you read it right, we are asking you to watch GOT or any of your favourite series. The only catch is to watch it without subtitles! When you don't use subtitles as a crutch you listen more carefully and pay attention to the words.
Try to watch series which use American accents and contemporary language so that you get accustomed to hearing it. Most listening tests during company placements or even during skills aptitude tests use American or British English. It will be tedious at first but over time your listening will surely improve!
2. Improving writing ability
1) Write stories/articles –
We prepare for English only through business writing like letters and memos as suggested by our grammar textbooks! Cut to the corporate world, no one has even heard of memos!
Business writing has changed over the years, now emails are succinct and range from informal to formal depending on the professional context. Other writing includes presentation making and reports writing which needs different styles.
One of the ways to improve writing is by writing regularly. While it can be boring to write business emails every day, learn the nuances of language by writing articles on your favourite topic be it sports or technology. You can also write short stories based on your favourite genre.
Now once you write this, check it through free grammar sites like Grammarly or Hemingwayapp to find out how you did and get it corrected. The more you write, the more comfortable you get with the written word! An eye on common grammatical errors is important too.
2). Read articles/novels –
English is the same be it a bestselling novel or a newspaper report. The only reason you are suggested to read business newspapers as a way of improving English is that it exposes you to business terminology the quickest. However, that will not hold your interest and you will fail to learn to love the language.
Pick up any book you like and start reading. This will develop a habit over time and help you read faster. It will also help in faster reading comprehension as well and will help you in aptitude tests.
3. Improving speaking ability
1) Join a speaking club –
Spoken English is the main area that you need to improve upon. You can join a spoken English course as well but as a long-term solution, you should join a speaking club like Toastmasters. There is no shortcut to spoken English, the more you speak, the better you get at it. If there is no club nearby start one with your classmates. The path to good spoken English is laid only through a series of embarrassments! Get over your fear, fumble, stumble, forget and rise!
2) Analyze and improve
One of the best ways to start working on your English communication skills is by analyzing your strengths and improving on weaknesses. You can do this by taking the MyEnglish test which will test you on your writing, speaking and listening abilities and analyze where you are lacking with your skills. It will also showcase your area of improvements and provide free resources to improve your English. You will even get a free certification!
3) Make Google your best friend
Today you don't have to refer to a physical dictionary to find word meanings, you have google! You don't even need fancy apps to put in your word and find the meaning. Just search your word and even find synonyms, antonyms and usage of words in one click! So, make this a habit while reading or watching any series.
Get smart about the way you approach learning English, integrate it with your everyday life so it does not become difficult to practice. And remember confidence is the most important asset with spoken English, a clear simple and meaningful conversation beats a 'farrago' of words anytime!