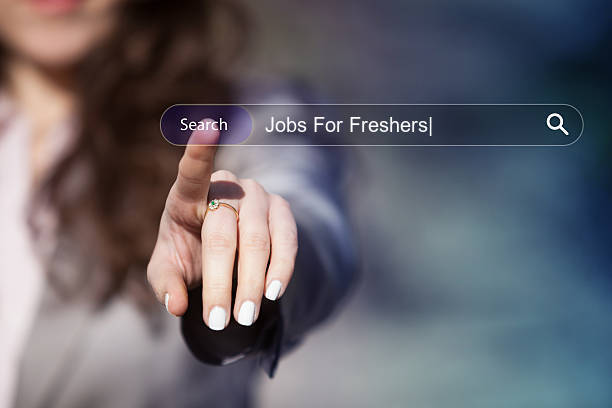 There is no second thought required to suggest that the contemporary world is more competitive than ever. Be it school, college, internship, or jobs, there is a cut-throat competition to get the best. Narrowing down to fresher jobs, the equation seems to have changed here too.
So is it harder to get good fresher jobs these days? It's a yes. But if you are careful and act smartly it isn't as much complicated as it seems to be. But why is it so difficult at the first place? Here are some answers that sync with the question:
More candidates for a given job position
Jobs for freshers in India had not been able to keep up with the number of freshers entering the market every year. As a result, the struggle to get a job post has become more competitive with more candidates contending for a job than is generally ideal.
Everyone have the same qualification
The education scenario of the country is improving. And everywhere you apply, you will find hundred or more candidates challenging you for the job, with the same qualification you have. So, to find a job merely on the basis of one's' educational qualification is now a thing of the past.
No experience no job, No job no experience
Even fresher jobs in India demand for work experience in one form or the other. But how does one supposed to get experience without getting a job? That's a Catch22 like situation for all freshers to meet up with the requirements of the recruiters at the very start of their career.
Employer wants additional skills
Majority of people fail to comprehend that real jobs aren't done just with remarkable mark sheets. One needs skills to do a job efficiently. That's why employers now prefer additional proven skills over just academic brilliance. Getting an AMCAT certification can help you greatly in removing this constraint.
Internships experiences
Internship experiences are no more optional. In fact, recruiters don't want just internships but meaningful ones. And if you haven't seriously considered doing worthy internships during your graduation, you might face the consequences at a later stage.
Too many mediocre jobs
Yes, the availability of too many mediocre jobs does affect your chances of getting a good job. As organizations have so many ordinary job posts, they consider experienced candidates for the better ones.
The Way Out
All this does reflect that it is harder to get good fresher jobs but also imply that even though difficult, there's no particular paucity. If you have the capability and are preparing in the right direction, there's no concrete wall that stops you from getting a worthy job.
The following points can help you scale the way to your desired job:
Always submit an impeccable resume that syncs with the job requirement. Resume Buddy can help you create one.
Consider getting skill certifications and other evaluation scores to stand out amidst competition.
Apply to a number of jobs instead of depending on a selected few.
Be on the lookout for recruitment seasons if you are applying for off campus placements.
There isn't a dearth of good fresher jobs, but somehow candidates fail to present their best picture in front of recruiters. Accepting it is difficult and to settle for an average job is one option. Another one calls for you to be a bit more vigilant and smart in your approach while applying for jobs. The choice is yours to make!