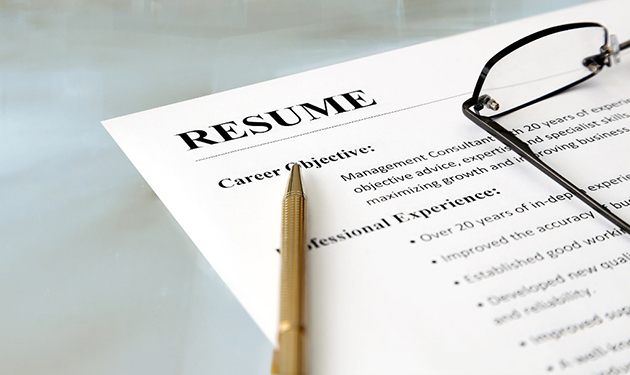 Your job resume is the foremost requirement while applying for any job. The importance of an impeccable resume is emphasized upon time and again. But is it always required that you sit for hours and even days to come out with a perfect resume?
Not only is the answer no, but it can be an utter misemployment of your time and efforts. Especially if you are spending so much time putting a job resume together when you can easily create a desirable job resume in just half an hour.
The first thing to note here is that there is hardly any job resume format that works for all. So, we aren't suggesting copy pasting any random resume sample off the internet. In fact, such a move can do more damage than assist your career forward.
So, let's see how you can work on an impeccable resume in just half an hour.
Setup a Quick Resume
This is for the ones who are extremely organized. You will probably have all your certificates and grade sheets in one place. So, what you need to do is jot down everything chronologically and pick up the scores and experiences that are relevant to the job.
Now just follow a set pattern, put up the required information and your resume should be ready. But then, this way is for the ones who are already familiar with different formats and have everything at the reach of their hands.
Edit Previous Resumes
If you have your previous resumes at your disposal, you can do little changes here and there and it won't take more than thirty minutes to come out with an ideal resume.
You can even revamp your internship resume by editing the career objectives and other required columns.
But editing doesn't mean just going through it for syntax and grammar errors. You need a job resume because your previous one isn't sufficient.
So, look out for resume samples and arrange all your information in a set pattern. Remove what's not relevant and add what's not there yet.
Go The Smart Way
If you are a fresher and still decoding the right way to build your job resume, professional help can be the best way to go.
Taking professional help for building your resume has its own merits. Moreover, not only do you get your resume created within half an hour but the professionals take care of everything else including keywords, format, sentence formation, grammar, etc.
Your resume might seem alright to you but it can really be of an outdated format. Professional resume writing tools save you from this as they are updated with contemporary industry standards.
Check out Resume Buddy to create high-quality resumes with hundreds of job resume templates available for different industries.
Conclusion
The sole motive that lies behind going for a quick method is to save time and effort and still manage to materialize something worthy.
Your resume need not and would not reflect how much time it took to construct it. However, how much effort you put into it will be easily visible and translate into engaging results.
Whether you build the new resume yourself or edit out an old one seek the help of professionals, it should have all the relevant information in a proper place and format.
To make life simpler for job aspirants, AMCAT provides a range of fresher resume templates for graduates from different subject areas. You can pick your subject stream and find resume templates related to it, to make the perfect one for yourself.