Digital media is growing at a tremendous pace as new technologies drive more and more users to the World Wide Web. With hundreds of websites coming into existence every minute, the amount of data present on the web is extremely high. A web content writer is responsible for creating unique content for websites, web properties, newsletters etc.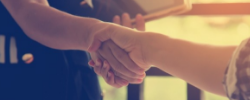 The Job Role and Responsibilities
Depending on the company and requirements, a content writer is expected to create new content from scratch, rewrite existing content or proofread content. The content writer might also be required to manage content on social media and develop new ideas for web content. A content writer must understand his/ her target audience well and develop user-friendly content while using good search engine optimization (SEO) techniques. He or she is expected to proofread all articles before putting them on the web. The content should be succinct and engaging and should allow the visitors to get their information promptly and efficiently.
Competencies and Skills Required
Content Development is all about developing good content in a presentable and lucid form which requires a person to have exceptional command over written English. A content writer might have to work upon creating web content around analytical reports, press release or highly important survey reports and present them in easy to understand language, hence basic analytical skills are also required.
Some qualities that recruiters look for include –
Excellent command over English language.
Basic analytical skills.
An eye for details.
Ability to develop innovative and engaging content.
Being able to deliver under deadlines.
Good command over Microsoft Office tools like Word doc, Powerpoint etc.
Assessment for the 'Right' Content Writer
Content Writer Profile
AMCAT Mapping
Command over the English language
English – High
Analytical Ability
Logical Ability – Mid
Attention to Details
Attention to Details – Mid
Conscientiousness (Personality) – Mid
Creativity
Openness to Experience (Personality) – Mid to High
Ability to meet deadlines
Emotional Stability (Personality) – Mid
Assessments Correlation to Performance
Globally standardized assessments on language, aptitude and personality are used at the time of hiring to select high performers. Aspiring Minds' (Now SHL) benchmarking study on content writers shows that good content writers have higher scores in English, Attention Details and personality traits like Openness to Experience. Using the right mix of assessments and benchmarks, companies can select high performing content writers in an objective and standardized manner.