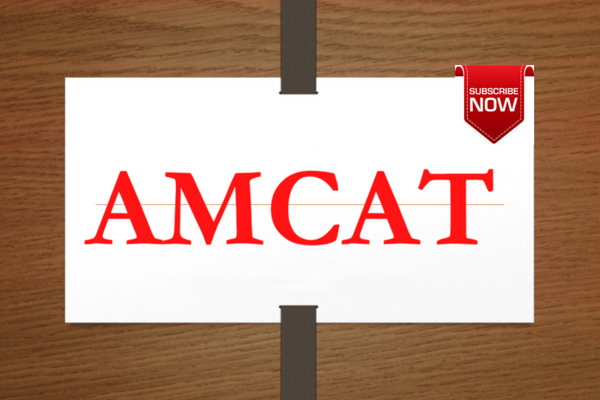 Hear, hear, hear!
We have got some important announcement for you to pay heed to. So, if you have not scheduled your AMCAT test yet, then now might be a good time to focus on the AMCAT registration and get done with, ASAP!
Why?
Because there are only a few days left for you to enjoy the AMCAT exam at a discounted price, as from 19th of June, we are implementing a few changes.
What will these changes include?
We are looking to make your experience with AMCAT better and more fruitful. For that, we are keenly focusing on the quantity and the quality of jobs being offered through the AMCAT jobs portal.
Apart from that, we are also working non-stop to ensure that your AMCAT journey is made smoother with the help of products like prepAMCAT. PrepAMCAT is your AMCAT preparation tool that can help you analyzed your readiness for the test. Based on the same lines as the AMCAT, prepAMCAT guides you to score better.
From the aforementioned 19th June, the price of the AMCAT exam will stand at INR 1,100.
Why you need to schedule your AMCAT test RIGHT NOW!
With only a few days left till we revamp things, however, you can still enjoy all those benefits at a much-discounted price. The only catch is that you need to book the test within the week and get ready for the final exam.
You can schedule the test right away but the choice of picking a date and examination centre still stays with you. So, you can schedule your AMCAT test for a day when you think you will be ready for it, say one month or six weeks down the line.
Renew your AMCAT subscription
Scheduling your AMCAT exam is a terrific idea but what about when you have already appeared for the AMCAT exam once? If you gave the AMCAT exam last year, then your AMCAT subscription might expire soon enough.
However, if you think you scored well in the exam and were getting interview calls and job offers based on it, then you should renew your AMCAT subscription instead of giving the AMCAT exam all over again.
When you gave the AMCAT exam last year, you were only a fresher. However, now you have more experience and skill to back you up. You can use these things to make your candidature stronger and apply for the numerous jobs available at the AMCAT portal.
Why you need to get going with the AMCAT registration
Whether you come from one of the NITs or are pursuing your degree from one of the private colleges, if you have scored well in the AMCAT exam, you are sorted.
AMCAT allows you to let your skills take the centre stage and sing in a high-note, attracting the right recruiters. With AMCAT, it doesn't matter how you scored in your semester exams, it doesn't matter what your background is; what matters is what are the skills you possess.
From LinkedIn to quoting your AMCAT score on job resumes, the AMCAT certificate you earn can be your friend throughout. So, get set for the AMCAT registration and welcome a sea of new job opportunities.
Note: You can get flat INR 50 off on scheduling the AMCAT test today! Use the coupon code JOB50 to avail the discount.