A retail sales associate is essentially the face of a retail outlet. In making a customer's first visit to one continuing for a lifetime, doesn't just lie the magic of the company's products but also the pretty face selling it. How many times have we visited a store and decided to ignore it forever due to the experience we had with the sales guy out there. Or how many of us have a pet retail outlet we love to visit because of the warm hospitality offered by the sales guys.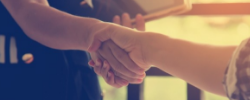 A good retail sales associate's job is very closely related to exceptional customer service and interpersonal skills
The Job Role and Responsibilities
The primary job roles and responsibilities of a Retail Sales Associate include:
Agility in responding to customer's requirements and resourcefully attending to his concerns.
Engaging the customer with details of the product.
Serving multiple customers at one time.
Representing the store in a professional and mature manner.
Accurately completing billing transactions.
Receiving and maintaining store inventory and deliveries
Competencies and Skills Required
Excellent communication and interpersonal skills are needed to excel in this profile. Apart from that, work management, ability to handle stress and multiple requests at one time, prompt thinking ability are some other essential characteristics needed for this role.
The major skills and competencies required for this role are:
Excellent communication skills.
Excellent customer service skills.
Ability to handle stress.
Good listening skills.
Patience.
Assessment for the 'Right' Retail Sales Associate
The following table illustrates how various skills and personality traits map to assessments required for the Retail Sales Associate role:
Retail Sales Associate Profile Skills
AMCAT Mapping
Communication Skills
Spoken English: Mid
Agreeableness: Mid to High
Interpersonal Skills
Spoken English: Mid
Extraversion: High
Openness to Experience: Mid
Problem Solving Skills
Logical Ability: Mid to High
Ability to work under stress
Emotional Stability: High