India's pharmaceutical sector is gaining its position as a global leader. Currently, it is the world's third-largest in the pharmaceutical industry in terms of volume and stands 14th in terms of value. Pharmaceutical companies usually recruit pharmacy graduates for its various activities.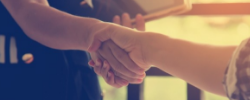 The Job Role and Responsibilities
Entry-level staff in pharmaceutical can get absorbed in any of the following divisions:
Research and Development: Research positions deal with the process of drug discovery and testing. Depending on the educational qualification and experience the work would range from maintaining the lab equipment to designing and conducting experiments and maintaining records.
Production and Quality Control: Manufacturing products according to process and assuring the quality of pharmaceutical products as per compliance with regulatory body standards.
Distribution: This would include Product Management of portfolios as well as selling, distributing and promoting to retailers, doctors and other stakeholders in the medical fraternity.
Competencies and Skills Required
Being a niche and knowledge-driven sector, pharmaceutical companies look for professionals with the right academic background to understand the process and add key inputs. The skills required would differ from one division to another but apart from the core competencies to manage job duties, another major quality pharma companies seek in candidates is strong ethics, as it is vital to keep data and sensitive information secure. Some key competencies required for different profiles are:
Division- R&D
Position: Chemist
Job Requirement: To set up and conduct experiments designed by scientists related to new drug/new process/drug effects etc. Appropriately record and report all data.
Competencies and Skills required

Strong analytical skills
Ability to interact effectively with peers and leaders as part of a multi-disciplinary team.
Ability to work in a challenging and fast-paced environment and multitask effectively.
Strong attention to detail, organizational skills
Division- Production
Position: Pharmaceutical Manufacturing Technician
Job Requirement: To manufacture pharmaceutical components and products using appropriate equipment's and following regulations and procedures. Appropriately document all actions.
Competencies and Skills required

Strong attention to detail
Quality-oriented
Strong oral and written communication skill
Strong analytical ability
Good organizational skills
Division- Distribution
Position: Medical Representative (MR)
Job Requirement: Marketing company's products to doctors, institutions etc and keeping them abreast of new products and initiatives by the company.
Competencies and Skills required

Good interpersonal and communication skills
Product and industry knowledge
Basic computer literacy
Diligent, reliable and goal-oriented
Ability to handle pressure
Assessment for the 'Right' Sales Executive

The following table illustrates how various skills, domain knowledge and personality traits map to assessments required for various departments of a Pharmaceutical company:
Profile
Competency Required
Competency Mapping to AMCAT-Pharma
Chemist

Analytical Skills
Attention to Detail
Technical Knowledge
Logical Ability: Medium
Attention to Detail: High
Biochemistry: Mid to High
Biotechnology: Mid to High
Manufacturing Technician
Analytical Skills
Attention to Detail
Technical Knowledge
Logical Ability: Medium
Attention to Detail: High
Chemistry: Mid to High
Medical Representative
Communication Skills
Product Understand
Ability to Sell
Result Oriented
Ability to Handle Pressure
English: Medium
Logical: Medium
Chemistry: Medium
Extraversion, Agreeableness: Medium
Conscientiousness, Emotional Stability: Medium to High
Helpful Trivia
Globally pharmaceutical companies use assessments to assess candidate's aptitude, attitude and domain knowledge. Being a knowledge-intensive sector, functional knowledge is of utmost significance. Research indicates that personality and cognitive skills can be a good predictor of a candidate's sales effectiveness. Aspiring Minds- now SHL Research Cell has shown that cognitive skills combined with functional knowledge are important for success in the pharmaceutical sector. Multiple studies were conducted and the following trends emerged: All successful Chemists and Manufacturing Technicians scored high on Analytical Ability and domain knowledge followed by moderate scores on Attention to Detail; Medical Representatives had a good score in English and Logical Ability and Conscientiousness, followed by moderate score on Agreeableness. This is backed by previous research by Thoresen, Bradley, et al, 20041 Cognitive skills and domain tests when used for hiring selection improved efficiency of Pharmaceutical trainees between 21% and 34% for various profiles.
---
Thoreson, C., J. Bradley, P. Bliese and D. Thoreson, 2004. "The Big Five Personality Traits and Individual Job Performance Growth Trajectories in Maintenance and Transitional Job Stages." Journal of Applied Psychology 89 (5): 835-853.