Nursing, a profession that recalls the name of Florence Nightingale combines the art of caring for sick people with the science of medicine and technology. The largest group of workers in the healthcare sector is working as nurse staff. Though nurses can be hired in hospitals, private clinics as well as individuals, the majority of nurses are working at hospitals.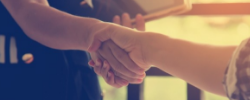 The Job Role and Responsibilities
Nursing responsibilities are manifold and cover a wide range of duties and functions, depending on the qualification of the nurse and hospital requirements. At entry-level, nurses are usually involved in bedside care of patients, while at the senior level they might be managing special wards like a pediatric ward, psychiatric ward, intensive care patients etc. Some day to day duties of nursing staff includes dispensing medication to patients, setting up and operating medical equipments, recordkeeping of patient's progress, participating in doctor's rounds and assisting by giving relevant information as regards to nursing observations made on the residents, general administrative tasks etc.
Competencies and Skills Required
Nursing requires a lot of physical as well as mental stamina. A nurse cannot afford to make careless mistakes and thus strong domain knowledge is a prerequisite for hiring at any level. Also with more and more international patients coming to India and an increase in corporate hospital chains, most recruiters demand candidates to have a good command of the English language. Besides this, candidates should be good at maintaining interpersonal relations and should be empathetic with a caring attitude. Some competencies that recruiters look for in candidates while hiring nursing staff are:
Good communication skills.
Basic knowledge in key nursing areas like patient care, diagnosis and treatment, understanding of human anatomy, physiology etc.
Excellent interpersonal skills.
Caring and compassionate.
Assessment for the 'Right' Nursing Staff
The following table illustrates how various skills and personality traits map to assessments required for the Nursing Staff role:
| | |
| --- | --- |
| Nursing Staff Profile Skills | AMCAT Mapping |
| Communication Skills | English: Mid |
| Mental Strength | Emotional Stability: Mid to High |
| Interpersonal Relations | Agreeableness- Mid to High |
| Technical knowledge | Domain Knowledge (Nursing Basics, Diagnosis and Treatment, Anatomy and Physiology): Mid to High |
Assessments Correlation to Performance
It has been proved through several researches and meta-analytical studies that personality characteristics1,2, communication skills2,3 and domain knowledge are strongly related to the performance of nursing staff. With respect to personality, the Big Five factors of Emotional Stability, Agreeableness and Conscientiousness play an important role in predicting the performance of nursing staff4. Benchmarking studies done on several hospitals also found that there was a strong correlation between a candidate's domain knowledge, communication skills and personality and his/ her performance in the company. Findings suggest that using relevant assessments at the time of recruitment can help in increasing the percentage of high performing nursing staff by as much as 22%.
---
Nursing competencies: personal characteristics contributing to effective nursing performance. Zhi-xue Zhang PhD, Weety Luk MPhil RN, David Arthur PhD RN, Thomas Wong PhD RN. Journal of Advanced Nursing Volume 33, Issue 4, pages 467–474, February 2001.
Personality and Communication Skills as Predictors of Hospice Nurse Performance. Ronald E. Riggio, Shelby J. Taylor. Journal of Business and Psychology. December 2000, Volume 15, Issue 2, pp 351-359.
The human factor: the critical importance of effective teamwork and communication in providing safe care. M Leonard, S Graham, D Bonacum. BMJ Journals, Volume 13.
Personality Similarity and Work-Related Outcomes among African-American Nursing Personnel: A Test of the Supplementary Model of Person-Environment Congruence. David V. Day, Arthur G. Bedeian. Pennsylvania State University; Louisiana State University.