Medical representatives are the key link between pharmaceutical or medical equipment companies and healthcare professionals. They are responsible for building a network with healthcare professionals to promote product awareness, answer queries regarding the usage of products, provide advice and help introduce new products.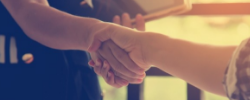 The Job Role and Responsibilities
Medical representatives are usually assigned a geographical territory within which they work. Their primary responsibility is to establish and maintain contact with the customers. Some of their duties include:
Identify and meet potential customers including doctors, hospital staff and other medical professionals and facilities.
Promote and educate about various product offerings.
Develop and manage an assigned territory with the goal of maximizing sales.
Manage and develop top customers through regular interactions.
Provide feedback from customers to the company.
Maintain records and achieve sales targets.
Competencies and Skills Required
Being a niche and knowledge-driven sector, medical companies generally prefer graduates with relevant qualifications in life sciences, pharmacy, medicine, nursing or dentistry to be able to understand the products well. A very important quality that medical companies seek in candidates is strong ethics, as it is vital to keep data and sensitive information secured. Some of the other competencies that employers look for while hiring medical representatives are:
Strong communication skills – Medical representative are the key link between companies and customers and hence it is very important that the representative is able to effective communication about the superiority and benefit of the product and brand to doctors and other medical staff.
Good interpersonal skills – Being able to establish contact, build trust and grow a network is an important part of the job. Employers look for candidates with good interpersonal skills.
Strong understanding of the product – The candidate must not only have a basic understanding of products and industry but should also be able to learn about new products and technology quickly. He/ she should be able to understand and present clinical data.
Sales and results – The candidate should be result driven and have good planning and organizational skills. He/she should be able to handle the stress of targets and deadlines.
Assessment for the 'Right' Medical Representative
Medical Representative Profile Skills
AMCAT Mapping
Communication Skills
English: Mid
Interpersonal Skills
Agreeableness- Mid to High
Product Understanding
Logical: Medium
Chemistry: Medium
Sales and Results
Extraversion, Agreeableness : Medium Conscientiousness, Emotional Stability: Medium to High
Helpful Trivia
Globally medical companies use assessments to evaluate candidate's aptitude, personality and basic domain knowledge at the time of hiring. Studies done by Aspiring Minds (Now SHL) in a large pharmaceutical company shows that high performing Medical Representatives scored high in English, Logical Ability and the personality trait of Conscientiousness, followed by a moderate score on Agreeableness. This is backed by previous research by Thoresen, Bradley, et al, 20041 and Hsueh-Tsen Lee in 20072. Cognitive skills and personality when used in combination to select candidates at the time of recruitment can result in a better and high performing sales force.
---
Thoreson, C., J. Bradley, P. Bliese and D. Thoreson, 2004. "The Big Five Personality Traits and Individual Job Performance Growth Trajectories in Maintenance and Transitional Job Stages." Journal of Applied Psychology 89 (5): 835-853
Hsueh-Tsen Lee, 2004. "The Study on the Relationship among Personality Traits, Rewards System and Functional Training to Performance – An Example from Pharmaceutical Salesman." Department and Graduate Institute of Business Administration