An inside sales executive is responsible for generating new prospects by interacting with existing and prospective customers in order to garner their interest and convert them into qualified leads for the on-ground outside sales team.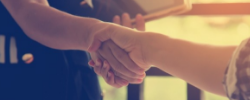 Job Role and Responsibilities

The primary roles and responsibilities of an Inside Sales Executive include:
Sourcing new sales opportunities through outbound calling and email interactions.
Diligent follow-ups with inbound leads supported by subsequent email communications.
Route qualified leads to the outside sales team by initiating appointments.
Achieve quarterly and annual sales targets.
Maintain strong MIS of all leads and accounts.
Have a strong eye for research and the ability to scout for new prospects, identify the key players in an industry and gather interest.
Competencies and Skills Required
Must possess good communication skills.
Must have good planning and organisational skills.
Strong understanding of sales cycle.
Strong secondary/internet research skills.
Knowledge of lead generation, nurturing and converting a potential lead to appointments.