We live in a data-driven world today where mining large amounts of structured and unstructured data to identify patterns can help an organization cut costs, increase efficiencies, recognize new opportunities and increase competitive advantage.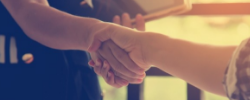 A data scientist studies where information comes from, what it represents and how it can be turned into a valuable resource in the creation of business and IT strategies to gain a competitive edge. Though not tied exclusively, but most data scientists work on Big Data projects which involves making sense from a large stream of data.
The Job Role and Responsibilities
Data scientists take large amounts of data and attempt to synthesis it in order to get useful information out. The job combines statistics and programming to identify sometimes subtle factors that can prove to have a big impact on a company's future. Their work objectives could range from analyzing big data to predict whether a person is more likely to click on a certain type of ad to whether a new chemical will react with the body in a toxic way.
Some job responsibilities of the data scientist include:
Integrating multiple systems and data sets to discover new insights.
Statistical analysis: to understand and work around data statistically in order to arrive at conclusions.
Predictive modelling: Using big data and statistics to predict future outcomes. Looking at data from different angles to gain new and hidden insights.
Hypothesis testing: Developing hypothesis and testing them with careful experiments.
Competencies and Skills Required

A data scientist is a step forward from the traditional analyst role. While like an analyst, a data scientist needs to have a strong foundation typically in computer science and applications, statistics, analytics and numbers, what sets him apart is the need for strong business acumen, along with the ability to communicate findings to business heads.
Some qualities that recruiters look for include -Excellent written and verbal communication skills
Being able to work in a fast-paced multidisciplinary environment.
Being able to develop or program databases.
Excellent analytical skills.
Excellent numerical proficiency.
Assessment for the 'Right' Data Scientist
| | |
| --- | --- |
| Data Scientist Profile | AMCAT Mapping |
| Analytical Ability | Logical Ability – High |
| Number Skills | Numerical Ability – High |
| English Communication | English – Mid to High |
| Domain Knowledge | Operations, Statistics, Finance, Pharma etc |
| Computer Skills | Computer Programming – Low to Mid |
| Inquisitiveness | Creativity (Personality) – Mid to High |
| Working in fast-paced environment | Emotional Stability (Personality) – Mid to High |
Assessments Correlation to Performance
The three core data science skills include – data management, analytics modelling and business analysis. Besides these three, certain personality factors also play a huge role in determining the success profile of a data scientist. With data science becoming more and more significant in determining the bottom line and competitiveness of organizations, using advanced and scientific tools for recruiting the right data scientist has become extremely vital. Studies show that using the right benchmarks on Logical Ability, Numerical Ability and certain personality traits, companies can select the high performing data scientists in an objective and standardized manner.