Client Servicing Manager is responsible to support the Corporate Sales Team or Business Development teams in servicing accounts. Client Servicing Manager is often the primary point of contact for clients and ensures client satisfaction with the organization's product or service.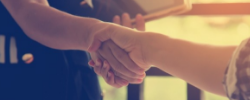 The Job Role and Responsibilities
The primary responsibilities of a Client Servicing Manager would be to:
Seek, process and execute client requests and product orders
Answer queries regarding product/ services, processes and if required direct them to the account manager
Assist clients to use the products and services and keep them updated about new features launched
Coordinate with internal teams to ensure timely fulfilment of products orders/ services
Maintain trackers, reports for client interaction, product/ service usage etc
Collect feedback and resolve client complaints
Competencies and Skills Required
Client Servicing Manager plays a critical role in satisfying clients and thus bringing repeat business. They are the primary point of contact for the company's clients and need to have good communications skills, interpersonal skills and problem-solving skills. The major skills and competencies that employers look for in a candidate are:
Good communication skills
Good interpersonal skills
Active problem-solving skills
Customer Focus
Ability to handle pressure
Assessment for the 'Right' Client Servicing Manager
The following table illustrates how various skills and personality traits map to assessments required for the Client Servicing Manager role:
Client Servicing Manager Profile
AMCAT Mapping
Communication Skills
English: Mid to High
Interpersonal Skills
Agreeableness (Personality*): Mid to High
Extraversion: Mid
Problem Solving Skills
Problem Solving (SJT**) – High
Logical Ability: Mid to High
Customer Focus
Customer Centricity (SJT)- Mid
Customer Expectation Management (SJT)- Mid
Ability to handle pressure
Self Management (SJT) – Mid
Emotional Stability (Personality): Mid to High
*AMPI  Personality Inventory assessment
**SJT – Situation Judgment Test for Mid Management
Assessments Correlation to Performance
Standardized assessments have shown high 'validity' in predicting the success of the candidate as a Client Servicing Manager. The objective criteria consist of cognitive skill assessment, Servicing competency assessment and personality. Situation Judgment Tests (SJT) when combined with personality and cognitive skills assessments have proven to be a valid tool for predicting the job performance of a candidate applying for the Client Servicing Manager role. Benchmarking study done at multiple companies across industries show that there was a strong correlation between candidates' actual job performance and scores on AMCAT SJT for Client Servicing and personality traits of Agreeableness and Emotional Stability. Standardized benchmarks on these modules when used at the time of hiring can increase organizational efficiency by 18%-22%.