An animator's job is to produce multiple images known as frames which upon appropriate sequencing produce an illusion of movement. This movement is known as animation. An animator works in 2D animation, 3D animation or computer-generated animation. The job mainly relies on the innate artistic ability of a person with an appropriate understanding of technical skills revolving around Adobe Photoshop, Adobe Flash, Adobe Illustrator, Adobe FreeHand among others.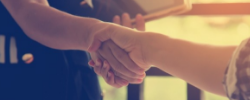 The Job Role and Responsibilities
The job role and responsibilities of an animator include:
Creating storyboards depicting the narrative 2D drawing skills used to make sketches, illustrations, vectors and artwork
Understanding the psyche of end-users of a product/website/application and planning designs accordingly.
Building up frame-by-frame visuals that are accurate and in sync with audio requirements.
Competencies and Skills Required
Knowledge of design tools like Photoshop, Illustrator, Fireworks and Corel Draw.
Graphic designing skills and innate creative ability.
Good understanding of the principles of animation and film making.