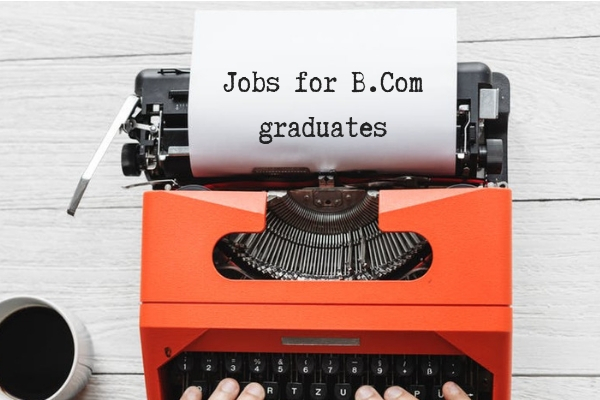 It was in July 2017 that India saw the wave of GST. As people tried to understand the more complicated 'tax' process, the demand for B.Com graduates soared up. While the CAs found themselves neck deep in the new policies and their implementations, the B.Com graduates came to the rescue.
Since then, till now, the demand for good, JOB READY B.Com graduates has only increased. However, our education system ensures that not every B.Com graduate is job ready, and that is where the AMCAT exam comes in.
Employment ready with communication skills and more
Books can teach you about the latest theories, help you compound complex things up but that is not everything. If you cannot translate your knowledge into workable skills, then it won't be of much use.
To have a successful career after B.Com, you need to have impeccable communication skills, leadership quality and persuasive powers and the ability to plan and execute ideas. You also need to be a quick learner and be able to work well under pressure.
These skills are what will get you the job and the AMCAT exam works on highlighting these skills. One of the compulsory sections of the AMCAT exam is 'English'. This section tests your communication skills to see how you will fit in a job requiring it. Also, the Aspiring Minds' personality test can tell the recruiter whether you will fit well in the job or not while the aptitude test will see how much of a quick thinker you are.
Also, if you don't really have impressive marks to back you up, then letting your skills take the centre stage is the way to go about it.
Latest B.Com jobs at your fingertips
The AMCAT jobs portal hosts the latest jobs for B.Com graduates. From Business Development jobs to Accountant and Finance jobs to jobs pertaining to Marketing and Sales, AMCAT has a lot of variety for you to pick from.
Take for example the Business Development Associate jobs hosted by AMCAT. One of the BD jobs on our portal is for BYJUs, a start-up that has really made its mark and changed the way people perceive learning. The pay for this job ranges from Rs 3,60,000 – 6,00,000 per annum.
And, the best thing is that this is not the only high paying B.Com graduate job hosted on the AMCAT jobs portal. And, some of the latest job openings by AMCAT are –
Relationship Officer/BD – WikiStudents.in
As a student, you might already be in love with Wikistudent. And, why not, this Holy Grail for all source material can help students breeze through semester exams.
Experience required: 0-2 Years
Salary: 4.02 LPA
Business Development Associate – BYJUs
Another job opening by BYJUs that will make you fall in love with working. BYJUs boasts of a great work environment and a great learning lair for freshers.
Experience required: 0-2 Years
Salary: 4-6 LPA
Introduction to the latest trends for B.Com jobs
Yes, even jobs have trends that come and go. Skills that are sought after today might be obsolete tomorrow. Similarly, skills you might not be aware you need might be in high demand. So, the key is to stay updated and know what is required to succeed.
With AMCAT you can browse through the latest job openings and go through the job description – see what are the key skills recruiters are looking for. If you do not possess those skills, then you can update your current skills-set.
Also, you can pick up important keywords from the job requirement and use it to make your resume stronger. For more resume tips, check out – 8 resume tips that will help you create an impeccable fresher resume.
You can also prep yourself up for the job interview and formulate your answer in sync with the job description.
The AMCAT exam can be super helpful for B.Com graduates, given that you keen to experiment, explore and grow. AMCAT can really make your job search easy, so check into the AMCAT website today, and schedule your AMCAT test to say hello to exciting career opportunities.