A career in the Indian Insurance sector can be quite challenging but also rewarding. The insurance industry in India is the fifth largest life insurance market in the emerging insurance economies globally and is growing at 33% per annum.
An agency sales manager's primary responsibility is to manage agency channel sales for the company. He/ she is responsible for managing agents, training agents and achieving sales targets for the team.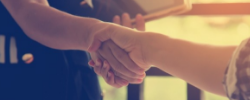 The Job Role and Responsibilities
An agency sales manager's job role and responsibilities would include
Sales
Planning and target setting for the agent sales team
Formulating sales strategies for different products and achieving targets
Sales
Recruitment and management of agency channel team members
Training, motivating and development of team members
Competencies and Skills Required
The primary job responsibilities of an agency sales manager are sales target achievement and effective team management. The manager is expected to demonstrate excellent salesmanship and team leadership. Some qualities that potential recruiters look for in candidates are:
Sales acumen – The candidate should have practical intelligence and the ability to handle different sales-related situations
Result Orientation – The candidate should be performance-oriented and should give due importance to goal setting, performing and achieving.
Interpersonal Skills – A good sales manager must have excellent interpersonal skills and should be approachable to his team members
Ability to work in a high-pressure environment – Insurance sales are target driven and an agency sales manager must be able to thrive under stress and help his team cope with it too
Ability to Multitask – The candidate must be able to prioritize and handle multiple work responsibilities simultaneously
Industry Knowledge – The candidate needs to be well versed with product knowledge and industry trends in order to do consultative selling.
Assessment for the 'Right' Agency Sales Manager
Agency Sales Manager Profile
AMCAT Mapping
Sales Acumen
Sales SJT-High
Logical Ability – Mid
Extraversion – High
Result Orientation
Conscientiousness – High
Interpersonal Skills
Extraversion – High
Agreeableness – High
Ability to work in a high-pressure environment
Emotional Stability – Mid to High
Ability to Multitask
Polychronicity – Mid to High
Industry Knowledge
Insurance Readiness(Domain Test) – Mid to High
Assessments Correlation to Performance
Globally, standardized assessments are used for hiring for Supervisory roles in Insurance Sales. There is much evidence to indicate that tests of cognitive ability and personality are strong predictors of job performance in an Insurance Sales job. Studies by Arneson et al. (1993)1, Barrick et al. (1993)3, Mount et al. (1998)3 and Vinchur et al. (1998)4 clearly show that there is a strong correlation between a candidate's general cognitive skills and personality traits with his Supervisor Ratings, Sales volumes and other parameters of job success in an insurance setting. A large scale benchmarking study done at one of India's leading Insurance company shows that Sales Situation Judgment Test, Cognitive Ability, Personality and Insurance domain knowledge assessments show a high correlation with performance ratings of Agency Channel Supervisors in the organization. Using suitable cutoffs on these tests, mid-low performers can be reduced by 42% and high performers can be increased by up to 85%. Thus a company can get a significant increase in top-line by using standardized assessment during the selection and recruitment of agency sales manager.
—————————————————————-
Arneson, S., Millikin-Davies, M. &Hogan, J. (1993).Validation of personality and cognitive measures for insurance claims examiners. Journal of Business and Psychology, 7(4), 459- 473.
Barrick, M.R., Mount, M.K. & Strauss, J.P. (1993). Conscientiousness and performance of sales representatives: Test of the mediating elects of goal setting. Journal of Applied Psychology, 78(5), 715-722.
Michael K. Mount, Murray R. Barrick & Greg L. Stewart (1998). Five-Factor Model of personality and Performance in Jobs Involving Interpersonal Interactions. Human Performance, Volume 11, Issue 2-3, 1998, 145-165.
Vinchur, A.J., Schippmann, J.S., Switzer, III, F.S. & Roth, P.L. (1998). A meta-analytic review of predictors of job performance for salespeople. Journal of Applied Psychology, 68, 587- 593.