An area sales manager typically manages the sales force within his defined regional territory. He/ she is responsible for overseeing sales operations, meeting targets and managing the sales team in the region.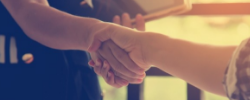 The Job Role and Responsibilities
Primary job responsibilities of an area sales manager would include:
Managing, training and motivating the existing sales team to drive revenue growth
Develop and manage efficient distribution networks for sales
Develop efficient and creative sales and marketing strategies for the assigned territory and target setting for the sales team
Collecting customer and market feedback and reporting the same to the organization
Monitoring sales team performance, analyzing sales data, periodical forecasting and reporting to zonal heads
Competencies and Skills Required
Since team management and sales target achievement are the most important responsibilities of an area sales manager, recruiters look for the following competencies in a candidate:
Good communication skills
Ability to manage teams
Strong interpersonal skills
Ability to meet targets
Problem-solving skills
Assessment for the 'Right' Sales Manager
Communication Skills
English – Mid
Ability to Manage Teams
Team Management (SJT*)- High
Interpersonal Skills
Agreeableness (Personality**) – Mid
Extraversion (Personality) – Mid
Ability to meet targets
Planning & Organizing (SJT) – Mid
Emotional Stability (Personality) – Mid to High
Conscientiousness (Personality) – High
Problem solving skills
Problem Solving (SJT) – Mid
Logical Ability – Mid
*SJT -Situation Judgment Test for Mid Management
**AMPI is a Personality Inventory assessment
Assessments Correlation to Performance
Standardized assessments in cognitive skills and personality have traditionally been used for hiring sales managers. In recent years companies are adopting simulation or situational judgment tests for hiring for roles like area sales managers. Situation Judgment Tests (SJT) when combined with personality assessment have proven to be a valid tool for predicting the job performance of an individual, especially for managerial roles.
Get command over your spoken English with AMCAT MyEnglish:
Click Here to register. 
A large scale benchmarking study done on ASMs at a large FMCG company showed that there was a strong correlation between candidates' actual job performance and scores on AMCAT SJT and personality traits of Extraversion, Conscientiousness and Emotional Stability. Standardized benchmarks on these modules when used at the time of hiring can increase organizational efficiency by as much as 26%.