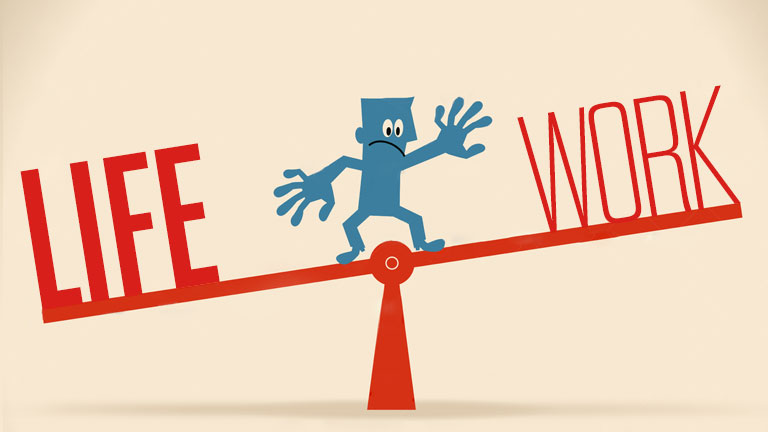 "Imagine life as a game in which you are juggling some five balls in the air. You name them — work, family, health, friends and spirit and you're keeping all of these in the air. You will soon understand that work is a rubber ball. If you drop it, it will bounce back. But the other four balls — family, health, friends, and spirit — are made of glass. If you drop one of these, they will be irrevocably scuffed, marked, nicked, damaged, or even shattered. They will never be the same. You must understand that and strive for balance in your life." -Brian Dyson, former vice chairman and COO of Coca-Cola.
The first few days in your new job is exciting as well as stressful. Starting a new job is challenging in many aspects. Each company has its own set of expectations, culture, and values, and adapting to an entirely new set of rules and regulations takes some time and is indeed difficult. But, you must always remember that striking the right cord between work and life is very important for your overall growth.
So, are you clocking too many hours at work with no time for yourself? Your friends and family are always complaining that you don't meet or answer their calls? If yes, then take a check and use these 10 easy tips to reclaim your work-life balance and have a good and healthy life.
Adapting yourself in the entirely new atmosphere and surrounding is indeed tough. Learn, understand, ask, talk, smile, fall, rise, make mistakes and even more of them but the key is to enjoy the journey. But, most importantly treasure and value the beautiful life that you have. Don't get too engrossed in your work that you have no time for your health, family, and friends. Keeping the right balance is what makes you stick and tick at the workplace!
Infographic brought to you by Wrike