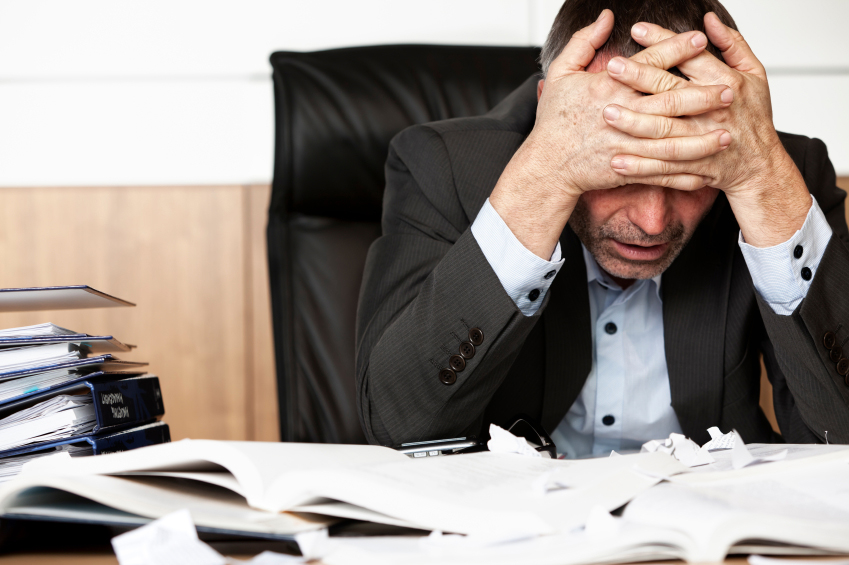 Stress at the workplace is quite common. While some stress can be fruitful at times acting as a catalyst to boost up your energy and help you get through situations like work deadlines. However, an extreme amount of stress can have a great effect on your mind leading to depression and several other health issues like affecting the immune, cardiovascular, endocrine and central nervous systems. Researchers say that 80% of the problems today arises because of the higher stress levels at professional and personal front. We bring to you ways which will help you beat your stress at work:
Take a break

Breaks are always good, isn't it? If the big project of yours is the reason behind your stress then just take a small break from the project. Think about something that makes you smile, maybe the next vacation that you have planned with your friends or how your manager appreciated the last project you did or maybe how you spent the last evening with your special one. A small break of 15 or 20 minutes will leave you refreshed and instill positive feelings. Take small breaks, talk to a friend at work, go and have coffee or tea with him/her. Also, get away from your cubicle during lunch, this will help you to change your mind and reduce stress levels.Want to feel more relaxed? Close your eyes for a while- instant ingredient to feeling better and relaxed.
Stay Positive and take a deep breath

Are you tensed and anxious because of that meeting you had an hour back? Stop for a while and take a few deep breaths, it will restore your balance. Experts say it is like getting the calm and focus of a 90-minute yoga class in three minutes or less at your desk. Try this next time you feel overwhelmed. Another important thing to maintain your mind and body balance is to stay positive. There are rough phases, but they will pass eventually. There is nothing to sit and crib about it. Everyone faces it at some point or the other maybe at work, home, relationships etc. Instead of reacting take necessary actions to prevent the cause of your stress.  Try to think positively about your work, avoid negative thinking co-workers, and congratulate yourself on completing small targets, even if no one else does. Drink a glass of water and just calm down, things would be just fine.
Talk and discuss
Talking face to face with someone (probably a friend) who is a good listener can be of great help to calm down your nervous system and relieve your stress level. Sharing and talking with someone who is supportive can reduce your tension and help you get more focused. This doesn't mean that you will go and start talking your problem with everyone at work. A big NO-NO. We all have someone at office whom we are close to, go out with him/her and over a cup of coffee or tea or lunch discuss what is bugging you from inside. I am sure you will feel better after you spill and discuss it out. If you feel you have no one to walk up to then this is the time to make new friends at work and decrease your stress levels.

Go back to your kindergarten, "All work and no play make jack a dull boy" Remember? Maintaining a work-life balance is very important when it comes to having a stress-free life. Organize and prioritize your work and responsibilities. Break your big projects into smaller steps and make practical and possible goals. This way you will feel more contented with your work and performance. Try to have a balance between work, family and social life. Leave for work early in the morning to avoid getting late at work and messing things because of arriving late.
Exercise
Exercise benefits your mind as well as body. There are long term benefits of a regular exercise routine but even 20 minutes of walking, running, swimming, aerobics or dancing can have a huge impact on relieving your stress. Get up and hit the gym or run- Do anything that helps to keep you fit and stress-free.
Smile and laugh
When you laugh or smile, it triggers a part of your brain that actually makes you happy. Laughter is the best medicine. When you start to laugh, it doesn't just lighten your load mentally, it actually induces physical changes in your body. Laughter can stimulate circulation and aid muscle relaxation, both helps to reduce anxiety and stress. "Always laugh when you can. It is a cheap medicine." – Lord Byron. Smile, laugh and be happy (Every problem has a solution!)
Eat and sleep well

Try to have a low sugar and a high protein diet. Your food choices can have a great impact on how do you feel throughout the day. Eat at regular intervals and have lots of water. Walnuts, flax seeds, fatty fish and products rich in Omega-3 can help you boost your energy and reduce your stress level. Avoid having junk foods, too much of alcohol and nicotine. These 'so-called relaxing' products have reverse effects on stress levels. "Sleep is the golden chain that binds health and our bodies together."- Thomas Dekker. In order to have a balanced and stress-free life sleep is very important. Lack of sleep can give way to more stress and anxiety. Try to improve the quality of your sleep by having a sleep schedule and sleep for at least 8 hours. Follow it and you will see the change yourself. Avoid rotational, night or early morning shifts and have a balanced lifestyle to reduce stress and tension.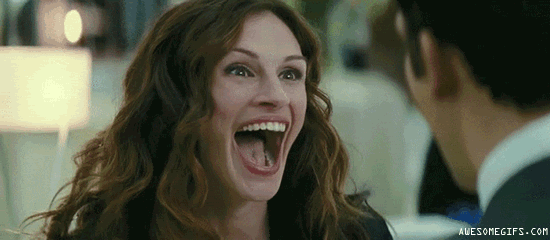 Don't burn out. Take care of yourself by getting 8 hours of sleep, eat healthily, think positive, talk, smile and do exercise. If you don't take care of yourself today there is no way you can be successful in your life tomorrow.
Liked the blog? Comment and let us know. 🙂