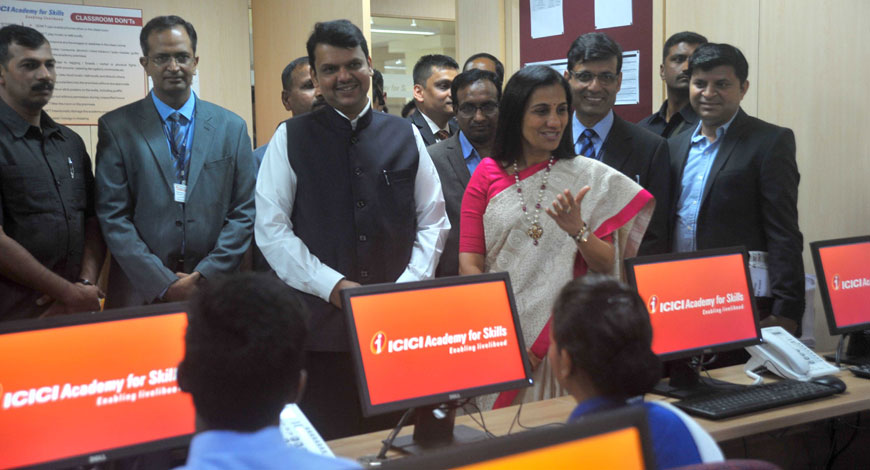 Opportunity knocks…. And those who are willing to open the door for it are able to nab it. This holds true for almost everything in life, including careers and fresher jobs. And this can turn true for you today.
ICICI bank is looking for Relationship Managers in Delhi, Mumbai and Bangalore, with a minimum one year of experience to join them immediately. This is all you need to know about the job profile, job description, role expectations and more.
Working with ICICI Bank
One of the biggest private sector banks in India, with a presence in banking, loans, insurance, brokerage, mutual funds and other regions, ICICI bank is a solid career marker for anyone wishing to rise in the ranks in the banking industry. Currently present in 17 countries, its network includes over 4,400 branches within the country.
The bank deals with both corporate and retail customers. It also helps with investment banking, life and non-life insurance, venture capital and asset management.
In terms of opportunities, you could find banking jobs as relationship managers, underwriters, treasury officers, loan officers and the like. The opportunity in question is for relationship managers, with an MBA under their helm.
What's the job all about:
ICICI bank is looking for relationship managers, who can understand their clients and advise them accordingly on their banking and investment needs. The desiring candidates must develop an understanding of the company's products to sustain the relationship with their clients and achieve growth.
Mapping the risk profile of their clients, maintaining their records, answering queries is part of the job, as is achieving product targets and cross-selling products on the basis of this data.
Profile Offered: Relationship Manager (minimum 1 year of experience)
Education: MBA
Salary offered: Rs 5 lakh – Rs 9 lakh
Interview locations: Delhi, Mumbai, Bangalore
How to apply:
You can apply for this job profile on the basis of your current AMCAT scores and be shortlisted for the opportunity accordingly. Relevant banking experience in managing relationships, knowledge of banking and financial products, will help too.
For those, who haven't taken the AMCAT test for banking students yet, consider opting for it today. You could have a look at the AMCAT syllabus and sample papers here and schedule a test here.