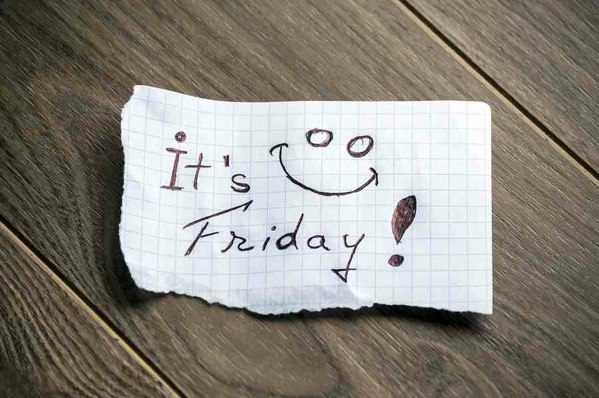 Here are certain things you might want to check and do on a Friday afternoon so that you can start the coming week (Monday) on a positive note.
Finish your work a bit early
End your "real work" a half-hour early on Friday. Most folks don't want to interact with you late on Friday anyway. If you need that half-hour to finish your work, start next week by planning to finish a half-hour earlier.
Organisation
Use that half-hour to organise everything on your desk. Put things away. Lay out things that still need attending to. Mark what needs to be done. Make a to-do list, if that's your way.
Plan your week in advance
Make a plan for next week–at the least, decide what you will tackle first on Monday and what your three most important goals will be.
Office check
Do an office check. Are the things you use the most closest to where you use them? If not, move them, so that they will be. Are the files you access most on your computer only one click away? If not, move them so that they will be.
Prioritise
Order the Monday tasks by putting what you can get done fastest first. Do this for two reasons. It will start your week with a quick sense of accomplishment, and you'll be able to pass on what you finished–that means that when you move on to task two, someone else can be starting on what was your task one.
Then consider the week closed, leave the office at work, give your brain a break, and have a great weekend. Whether you work in a building away from home or in your bedroom, it's boost to your Monday to walk back into a space that's ready to work in.
What do you think when you see an office that looks well taken care of? Comment and let us know.
And, in case you are looking for some fresh job opportunities, then do not forget to check out our website.