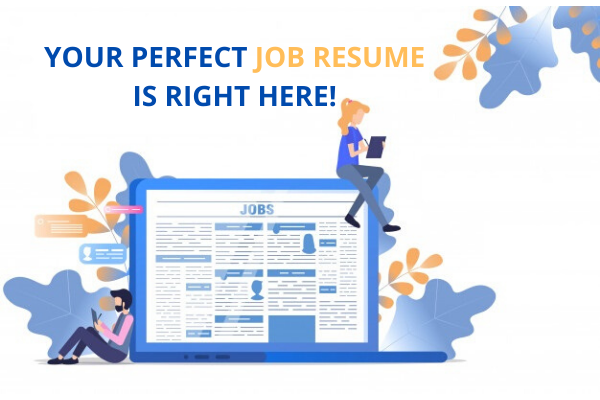 As the lockdown increases, your worries for your job search also increases. And, thinking about writing a job resume can stress almost anyone out. Especially if you want to grab the recruiter's attention at once. Therefore, it is can be difficult to know where to start and the dos and don'ts of the resume.
So, use this period of lockdown and make yourself an impeccable job resume which will dazzle the recruiter. Keep in mind that a recruiter spends less than a minute on a job resume. Therefore, make sure your resume is compelling and eye-catching.
Here, are some tips to make a resume which will show the recruiter that you are the ideal candidate for the job.
Be Thorough With The Job Description
The purpose of the job description is to help you understand the requirement of the job role and the kind of candidate the interviewer is looking for.
Therefore, when writing the job resume, make sure that your skills match the job requirement. Also, eliminate any irrelevant information that might not be related to the job role.
Moreover, you can take up some keywords from the job description and use them in your resume to make it more marketable and reader-oriented.
 Job Resume Format
Simplicity is the key when it comes to the format of your resume. Keep it clean and with a lot of white space. Make sure all the information is in bullet points and the content should be readable. Moreover, all the details on your resume should be in chronological order.
Your contact details and job summary/resume headline should be at the top of your resume. If you are fresher then, your educational qualification, internships and extra-curriculum activities should be at the forefront. Whereas, if you are an experienced candidate then, you should highlight your work experience.
However, your information should be in reverse chronological order, starting with your most recent studies/work. When writing, outline your key responsibilities, skills and accomplishment. Once again, make sure all the information is relevant to the job role. Also, your resume should not be more than 2 pages long.
Job Resume Content
The content of your resume is of the essence. Therefore, use action words like 'completed', ' developed', 'managed' and many more. Using high impact words will help your resume stand out from the crowd.
Moreover, make sure that there isn't any spelling or grammatical errors in your resume. Such mistakes can cost you your dream job. Therefore, be very careful about it.
These are some of the tips that will come handy when creating your job resume amid the lockdown. So, rather than worrying about the future, work towards your goals. Moreover, if you need something extra then, you can opt for Resume Buddy which will help you at every step of the day.
All the best!