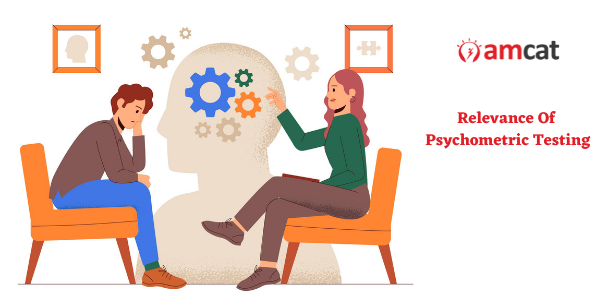 Psychometric tests assist organizations to make well-informed recruiting selections by streamlining the recruitment process. If you are searching for any such test, then AMCAT is here at your rescue!
Assessments such as CV screening and interviews are useful, but they also have some drawbacks. They rely on the candidate's honesty, and recruiters make decisions based on instinct.
Scientific concepts and facts drive psychometric exams. Aptitude tests, which include verbal, numerical, and logical reasoning tests, provide more information on a candidate's actual talents and abilities, whereas personality and situational judgment tests show their basic personality qualities.
Psychometric exams are one component of a multi-layered methodology, not a stand-alone tool. They aid in considerably limiting the candidate pool and identifying those who are most suited to the organization.
As a result, test results should be evaluated with job experience, expertise, interview performance, and any other talents or tactics you choose to employ.
Psychometric Tests for Hiring: Benefits and Drawbacks
There is a lot of work required from the initial CV screening to the final interview, especially in circumstances where there are a lot of applicants. Recruitment can take a long time.
Determining who to accept and who to reject is also a difficult task. A candidate who appears to be qualified on paper may not possess the abilities you require and inviting them to an interview may be counterproductive.
You can quantify ability via psychometric testing, guaranteeing that only individual with the appropriate skill set to advance to the next level and increasing recruitment effectiveness.
One of the most important advantages of this testing is that it displays qualities rather than knowledge. It reveals how easily a person will pick up new abilities, how well they will digest knowledge, and, ultimately, how well they will perform in their job role.
When you have a lot of individuals with similar backgrounds, you may use their future potential to distinguish them, and because psychometric testing provides measurable data, it's easier to compare them.
Book your AMCAT test now and get a detailed feedback report which gives you a clear picture of your strengths and weaknesses.