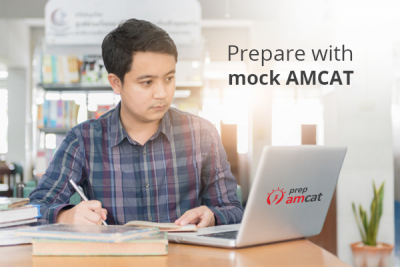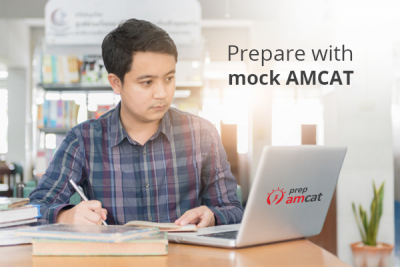 The AMCAT Exam is a wonderful opportunity for you to turn your dreams into reality. It is India's most credible and meaningful employability test that is recognized by over 1000 companies as a criterion for judging a candidate's employability. The amcat exam basically checks your skills, personality, and job readiness by assessing your English language, Logical Reasoning, and Quantitative Aptitude.
The amcat exam score enables you to apply for tech and non-tech amcat jobs at reputed companies. Especially for non-tech students, amcat exam provides a lot of job opportunities in fields of Law, Arts, Management, Banking, Financial services, etc.
So now you should know that the amcat exam is fairly important in making your employment dreams come true. Hence you should put in your heart and soul in your amcat exam preparation.
Unlike the popular belief, amcat exam preparation is fairly easy if done in the right manner. And, if you are now wondering what is this 'right manner' to prepare for the amcat exam, we have the details with you.
In this blog, we'll discuss the amcat preparation strategies for students from the non-engineering background.
The amcat exam preparation for non-tech students
The students with graduate degrees in business administration, commerce, arts, etc. have innumerable employment opportunities once they clear the amcat test. You can find respectable and well-paying jobs like that of a business consultant, lawyer, writer, HR manager, operations executive, etc. at 1000+ companies that are listed with the amcat. All it takes is the right amcat exam preparation.
These are some amcat exam preparation steps non-tech students should follow:
AMCAT Syllabus
The students struggle with finding the amcat syllabus and decoding it too. Most of the time is wasted in doing so, leaving no time for real preparation. So, here is the complete breakdown of the amcat syllabus for non-tech students –
The amcat exam is divided into the following modules:
The compulsory modules:
English language – This module tests the understanding and fluency of both the written and the spoken English language. It tests English grammar, vocabulary, and comprehension.
Quantitative aptitude – This modules tests mathematics (arithmetic), applied math (commercial maths, speed, distance and time, etc.), and engineering math (logarithms, permutations, combinations, and probability).
Logical Ability – This includes reasoning – deductive, inductive and abductive problems. This module is important to assess the candidate's capacity to perceive and interpret things objectively and use this knowledge to set and predict patterns and outcomes.
AMPI (Aspiring Minds Personality Inventory) – This is psychometric testing which analyses the personality of the candidate. It is a good indicator for employers about the profile a candidate will fit into.
Also Read: Compulsory Modules In AMCAT Exam Syllabus Explained
The optional modules:
Along with 4 compulsory modules, the amcat exam preparation also involves preparing at least 1 optional module. This optional module is to be selected on the basis of a candidate's academic background and career interest.
For tech students, the optional modules are
Computer Programming
Electrical Engineering
Mechanical Engineering
Computer Science
Electronics and Semi-Conductors
Telecommunication
Civil Engineering
Instrumentation Engineering
Industrial Engineering
Metallurgical Engineering
Chemical Engineering
Automotive Engineering
Paint Technology
Polymer Technology
Chemistry
As for non-tech students, the optional modules are;
Banking and Finance
HR
Marketing
Operations
and Basic Statistics
A minimum of one and maximum of 2 optional modules can be selected. Selecting a module means you will be more visible to companies that are related to the subject than others.
For example: If you choose HR, you'll be visible to companies looking to hire candidates for HR role.
Prep AMCAT
After thoroughly understanding the amcat syllabus you must practice with amcat sample papers and mock tests. PrepAMCAT is the official mock amcat exam available for students to measure their preparedness.
The PrepAMCAT is the latest tool that allows you to take mock amcat tests before the main amcat examination.
This tool also encloses sample amcat exam papers that help you practice like the real amcat exam. It helps in better time management and understanding your strong and weak areas. It uses the same adaptive nature of the amcat exam where the difficulty level of each question is based on your answer to the previous question.
So, yes it is the most needed amcat preparation tool.
Relax
Now that you've followed all the above steps there's nothing more to amcat exam preparation. Just sit back, relax and wait for the results.
Trust us, if you do by the amcat syllabus and use the amcat preparation guide above, you'll pass with flying colors.  You'll be ready to take any amcat jobs head on with no fear or anxiety. Whether you're interested in finance or writing, this above guide applies to all no-tech amcat students who're willing to be job ready before time.
Goodluck!