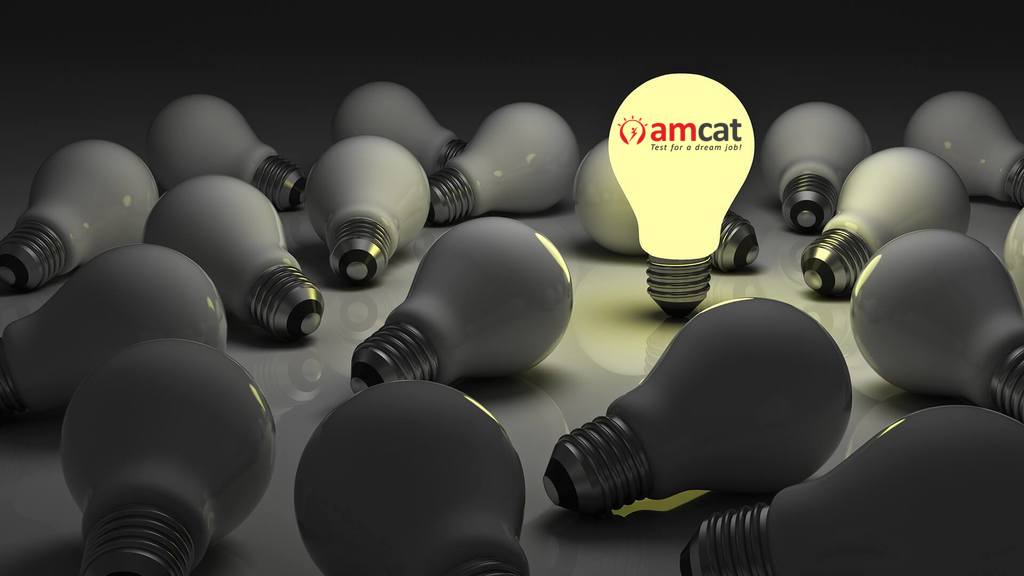 The concept of the AMCAT exam is fabulous. As AMCAT connects recruiters to job seekers, it lets the idea of skills and 'job-ready' take over the pressure of maintaining a high CGPA. A skill assessment exam, AMCAT is a boon for those looking to make their mark in the field of their choice but don't know how to proceed.
Read – "If you don't want to settle for less, go for the AMCAT exam."
However, the real question is what makes the AMCAT exam different from others?
There might be quite a few skill assessments tests in the market, so what makes AMCAT better than them?
What makes the AMCAT exam stand out
AMCAT is not just a great skill assessment tool, it also hosts a lot of job opportunities. From big companies to medium and small-sized enterprises, all look at AMCAT when trying to find their ideal candidate.
However, that is not it, the AMCAT exam not only brings you closer to the job you would love to love but also makes you ready for such an opportunity.
How?
For one; when you start applying for jobs, whether through campus placements or off-campus placements, you need a fabulous resume. Your job resume should instantly pique the interest of the recruiter and see you as an ideal candidate. And, AMCAT, with the help of Resume Buddy helps you achieve just that.
Add to that the important keywords you can pick up from the AMCAT jobs section, the deep understanding that you can gain of what the recruiter is looking for, and your job resume would be unbeatable.
The whole point of the AMCAT exam and a great job resume is to get you the interview call in a company of your choice. Now AMCAT scores here too with Mock-AI.
Mock-AI can help you prepare for job interviews in a simulated environment. Additionally, the detailed analysis of your performance along with study material provided at the end will add to your knowledge base and help you improve further.
How you conduct yourself during the job interview is as, and sometimes more, important than the answers you give. You can even pass off wrong answers for the right if you are confident enough. And, Mock-AI helps you tap into that confidence to start apart during the interview process.
How to make the best of AMCAT
No other exam possibly gives you so many options and helps you prepare for all the processes of the job search as AMCAT does. However, while all that is great, how can you make the best of the AMCAT exam?
The first thing to do if you really want to reap all the benefits of the AMCAT exam is to score well. And, to score well, you need to put your time and effort in the process. There is no cheat-sheet that can help you here.
As such, you should lay your trust on sample papers and PrepAMCAT. PrepAMCAT is one of the best AMCAT preparation tools in the market and can help you check your readiness for the test.
Not just that, PrepAMCAT can also teach you time management, how to best attempt the questions and help you prepare for all such skills and knowledge-based tests in the future.
Coming to the benefits of AMCAT and how to make the best of it, you can start by paying special attention to the job descriptions uploaded on the AMCAT portal. These descriptions can help you figure out if you are lacking something to be an ideal fit and what more you can do to be a better candidate.
Also, the job openings will keep you up-to-date with the current industry trends and supply you with the right ideas on how to conduct yourself in front of the interviewer. These job descriptions can help you come upon relevant keywords that you can then use both in your job resume and during your interview.
The AMCAT exam prepares you for the fight that you need to put up to rise above your competitors and excel. And, to further assist you in that quest, AMCAT has also come up with AMCAT Premium – a 3-in-1 package holding the benefits of Mock-Ai, Resume Buddy and PrepAMCAT, all in one.