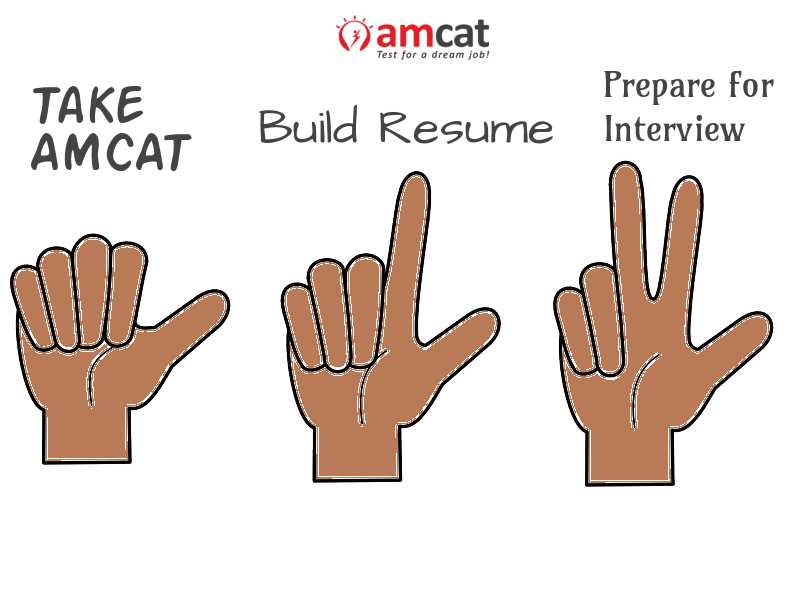 What do you think is most required to be job ready? Of course, a degree to count as first, but what else? Just having a degree hardly prepares you for a job. Even if it does, the way doesn't pave itself. You have to find the right direction and move with the right shoes on.
If you are all set to launch into the job market and yet can't figure it out. Here's a simple guide on how to be job ready in 3 simple steps:
The AMCAT Exam
The AMCAT exam is a game changer when we are talking about jobs. It is a standardized aptitude test which gives you a kind of license that you are sufficiently trained and have the required skills in your field. Scoring well in the exam reflects that you are job ready.
Hundreds of big companies in the market including Accenture, cognizant, and others consider performance in the AMCAT exam while making their recruitment choices. That's because the exam scores let them decide between candidates coming from different institutions and different marking schemes.
So, if you also want to compete with all the candidates with AMCAT scores, and want to showcase in your resume that you are job ready, schedule your AMCAT exam today!
A Flawless Resume
The next step to be job ready is to jot down all skills, qualifications, and experiences you have in the form of a resume. A resume is your first impression on the recruiter and you need to make sure that it's not ruined. If your resume fails to impress the recruiter, your job process ends there with that company as they consider you aren't job ready.
To avoid that, build an impeccable resume. Choose the format for your resume wisely. The template should also be selected as per the industry. The content you add in your resume should be relevant to the job post and must be customized as per requirements.
Attention to detail is another quality that speaks if you are job ready or not. Therefore, grammatical and syntax errors should be avoided to put a positive impression on the recruiter.
Read more about what makes a resume a 'great resume'.
A Converted Interview
A flawless resume and an AMCAT subscription will make sure you get ample interview calls. But to convert an interview into a job offer is entirely in your hands. Even though the interview is the last stage in the process of job search, it is an equally important one as ultimately it's here where the final decision is made.
There are certain aspects of an interview you need to understand to excel in it.
An interview is not only a test of your knowledge but the interviewers are quite capable of testing your certain skills through the interview. Your personality is also reflected in the way you present yourself during the interview. Not before, not after, but it's the crucial few minutes in the interview room which reflects your fate in the company. So, make sure you give your best there!
If you are getting overwhelmed already considering this is too much work and preparation to do, then here's a reliever. AMCAT offers an all-in-one solution for you to be job ready; AMCAT Premium.
With a single subscription of AMCAT Premium, you get access to PrepAMCAT (to prepare for your amcat exam), Resume Buddy (to build an impeccable resume), and MockAI (to boost up your interview skills). All in one place.
Conclusion
These three steps, if done religiously, will not only make you job ready but all set to choose between jobs because there will be quite a few offers awaiting you if everything's done sincerely.
So, what are you waiting for? Get your premium subscription today and unlock opportunities to hundreds of attractive jobs waiting for you!