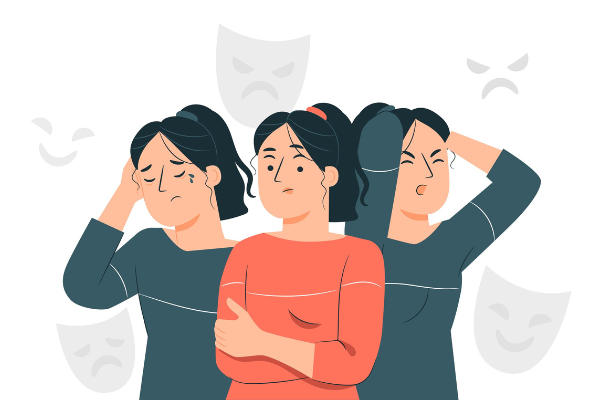 Let us begin this article by telling you that you're not alone if your hands shake and your knees turn to jelly when you step into a job interview.
When you're being interviewed for the first time, you've a lot going on in your mind, which is totally alright. All of the fears and anxiety come during the worst time possible. Fears such as being humiliated or laughed at any time, being evaluated by interviewers for your responses, and the fear of underperformance because you didn't give the proper answers to the questions asked, all because you were nervous at that time, which eventually leads to fear of rejection from the interviewer.
However, you don't have to allow your fear of interviews limit your professional options. The first step toward overcoming your fear of interviews is to change your mindset about them. After that, devote a significant amount of time and effort to preparing so that you can feel more confident on the big day. Finally, discover some techniques for surviving the interview itself.
Yes, you only have one chance to prove that you're the best candidate for the job, and things can easily go wrong if the cards aren't in your favour, and your first impression can be your last, so the chances are high. But what if we tell you that all of your fears and anxieties are totally natural and that you can even get rid of them by following a few easy rules?
Yes, you read it right you can simply solve these problems if you take some measures and follow some instructions, so without further ado, let's get started.
Be Prepared
It's essential that you know everything about your interviewers, your employer, the position for which the company is hiring, and the location where you'll be interviewed. A little nervousness is okay since it can make you sharper and help you perform better, and knowing the above-mentioned things can make you look confident and better than others.
Register for AMCAT | India's Leading Fresher's Assessment And Job Site (myamcat.com)
Practice & Practice
As the old saying goes, practice makes a man perfect, and if you practice the questions that might be asked from you in the interview, it will showcase how confident and experienced you are, and it will also help you understand that you are more than what you think you are?
You must always prepare for an interview by practicing. During such times, you can request assistance from family members or friends and can create a virtual interview atmosphere to practice.  Practice as if you're in an interview with them and answer their questions accordingly. This exercise can help you overcome your fear of interviews and nervousness. The more you practice, the better you'll become in terms of confidence and tricks to answer smartly.
Keep Your Calm And Be Confident
The most important thing in an interview is to maintain your calm. At the time of giving a job interview, you must remain calm and confident. If the panic stage goes wrong, you won't be able to show yourself well. So stay calm, pay attention to what they're saying, think about it, and then answer. At the time of the interview, the interviewer will be observing your mind as well as your body balance, physical activity, state of mind, thinking, thoughts, and knowledge, hence it is essential that you remain cool, relaxed, and confident.
Yes, you understood it right that you will be judged; however, you will only be given one chance, so instead of focusing on the outcome, you should concentrate on channeling the positive energy within you and throughout the process. A bright smile, good posture, and a positive attitude enhance your chances of being selected, and it all originates from positive energy within you.
Towards the end, we would like to highlight another point what if you have no idea what fear you're having during an interview that might put the interviewer off, or how you can overcome it? Here comes AMCAT's  Mock-AI which can help you to overcome all your fears and be interview-ready!
This technology analyses every detail of your facial expression and body language. This allows students to focus on individual aspects.
So now you know, these are the Ways to Overcome Fear of Job Interviews so that you can defeat the interview panic and get your dream job.