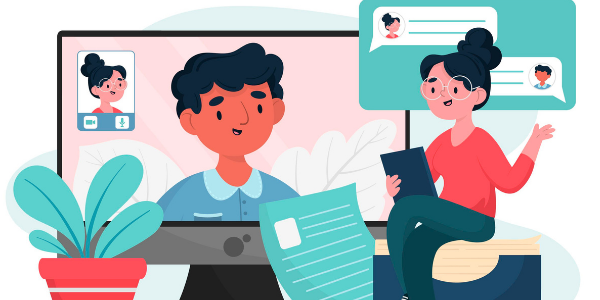 Getting your resume shortlisted and getting a job interview call is the very first step towards getting a job. Job interviews are very scary and tricky and everyone for sure gets anxious at the time of the interview. While giving an interview, there are a lot of things you need to keep in mind, from staying calm and maintaining eye contact to sitting up straight and keeping your chin up.
None of the job interviews have ever been easy. Whether you've been interviewed a hundred times or never, you are most likely to experience the same pre-interview chills. What if you don't even know what mistakes you are making, what might turn off the interviewer, and how you can improve? This is where Mock-AI steps in.
This technology assesses your facial expression and body language minutely. This allows students to pay attention to details.
Let us now talk about what is Mock-AI?
Mock-AI is an interview preparation tool based on AI-ML technology. Before you attend the dream job interview, it gives you comprehensive practice sessions. After a thorough analysis, Artificial Intelligence and Machine Learning solutions provide a detailed report to students.
Mock-AI creates an encouraging environment where you can take a job interview test and answer questions in real-time. Once you are done with the test you will get a detailed result stating how you performed, where you went wrong, and what you can do to improve yourself and do better in upcoming interviews.
This platform asks you real-time interview questions at first, then gives you a chance to answer the questions with the help of your webcam and microphone. In the third step, it analyses your audio and video responses with the help of machine learning algorithms, in the last step it gives you a detailed feedback report of 6 pages long with the help of which you can work on your weak areas.
Do not give a second thought about it and purchase Mock-AI now to be ready to crack your job interview.