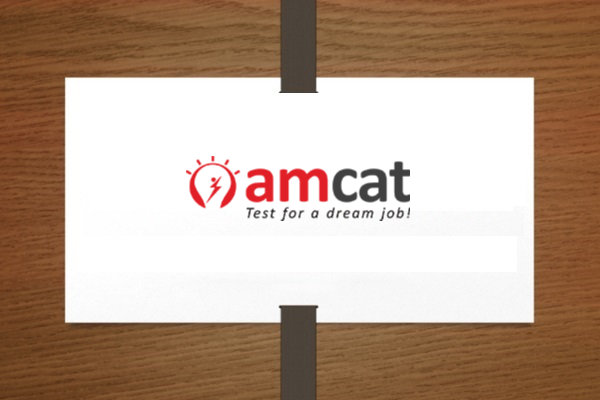 AMCAT exam is an employability exam that gives credential to your skills and tells the recruiter that you are both skilled and ready to take up responsibilities associated with the job role. However, just having an AMCAT score is not enough to stand out from the crowd. You need an exceptionally good score in your pocket to stand out not just from the crowd, but to show that you perfect for the job. In addition to that, a good AMCAT score will open more doors for you as per your skills-set. Plus, these job opportunities are AMCAT exclusive, which means less competition and more opportunities.
So, to help you increase your chances of bagging the job of your dream; here is everything you need to get a good score in the AMCAT exam.
Know The Syllabus Of AMCAT Exam
This might seems like a trivial thing but, you should know the syllabus if you are serious about your preparation. You can easily find the AMCAT exam's syllabus on the website. Plus, understand the pattern of the exam. AMCAT is an adaptive computerized exam.
Make sure that you keep a copy with you before starting your preparation for the exam. Knowing the syllabus will help you in time management. Moreover, you will know exactly what and how to prepare from the exam efficiently.
Prepare A Game Plan
Now, you know the syllabus and how to kick-start your preparation. So, the next step is to draft a game plan. To get a good score in the AMCAT exam, consistency and hard work is the key.
You should prepare for the AMCAT exam ever day. There are sample papers available online you can use them to start practising for all the sections be it compulsory or optional.
And once, you are confident in your preparation you attempt a MockAI to understand where you are and how much more you have to prepare.
Work Upon The Weaker Section
Jus knowing the areas where you lack is not enough. You need to start preparing on your weaknesses and if possible, try to make them your strengths. Start from the base and move upward. Now, this will help in not just strengthing the foundation of the subject, but will also, help you in the long run. Moreover, you can again give MockAI to check your preparation and how much you have improved.
Now, these are just a few tips that will help you in your preparation for the AMCAT exam. However, make sure that you prepare well for the exam and your AMCAT score decided the kind of job profile you will. Moreover, one the day before the AMCAT exam, don't take too much stress as that might affect your hard work.
AMCAT definitely makes finding your dream job a lot easier, all you need is an exceptionally good AMCAT score to make all your dreams come true. So, you need to be serious and smart when scheduling your AMCAT exam.
Best of luck!