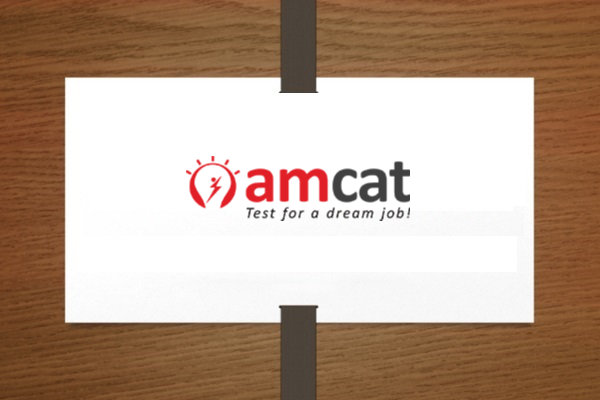 The AMCAT exam is a computer adaptive test that judges you on the basis of your skills set. This, combined with the fact that AMCAT is really extensive assures that your AMCAT score is considered a judge of your abilities by most of the top MNCs while hiring.
However, once you have already given the AMCAT exam, how much time does it take for the score to be announced? Where can you reach out if your score is not announced? What is a good AMCAT score and what if your score is not up to the mark?
We will try and answer these questions in this blog. So, keep reading…
How many days after taking the AMCAT exam is the score announced? 
The AMCAT score is generally announced within 48 hours of taking the exam. That means, you can start applying for jobs almost immediately.
However, if by some chance your score is not announced within the given time frame, then you can go to the 'Contact Us' section on the AMCAT exam portal and get in touch with our representatives.
Furthermore, you can also drop us an email at support@aspiringminds.in Not just that, you can also try to reach us through our social media sites like Facebook or Instagram. Our team can take up your issue through the social media channels and help you in every way possible.
What is a good AMCAT score? 
A good AMCAT score is above 500 marks across all the modules, both compulsory and otherwise. However, a good AMCAT score also varies according to the job you are applying for, company, location and salary being offered.
If you want to apply for a job that requires good communication skills, then your score in English will take precedence over your score in Quantitative Ability. So, a good AMCAT score can vary according to the job profile and requirement of the company.
For more on how much you need to score to get good jobs through the AMCAT exam, you can check out this blog – Minimum marks required in the AMCAT exam to get good jobs.
What if your AMCAT score is not good enough? 
If you have not scored well in the AMCAT exam, then you can always re-take the test after the cooling down period of 45 days. However, this time around, your focus should be more on the basics and how to answer all the questions correctly in the given time.
A good AMCAT score can weave wonders for you. So, prepare well, check out some AMCAT preparation tips and score well.
You can read: AMCAT preparation guide on how to crack the exam in one go
Conclusion
Your AMCAT score is announced within 24 hours of taking the test, if not then you can connect with the AMCAT representatives and get the issue resolved.