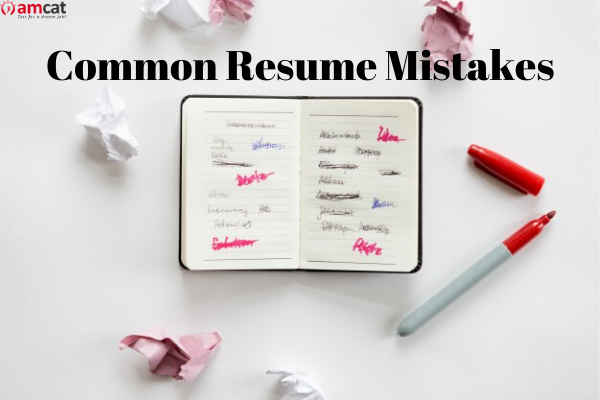 Making mistakes is part of human nature but, some errors might cost you your dream job. Making errors in your job resume can be fatal for both your job search and for your impression. Hence, be very careful when editing and proofreading your resume. Having minor mistakes on your job resume makes you look lazy and careless. And, that is anything you want to be called.
So, if you don't want to be called a lazy candidate, then don't make any of these silly common resume mistakes.
Resume Mistakes: Resume template and format
The first thing that catches the recruiter's eye is the look of the resume. Therefore, be mindful when selecting the template for your job resume. Although, you should always try to make your resume stand out from the crowd but try not to be unprofessional in the name of creative.
Choose a creative resume template which is creative yet professional. Don't use too bright colours that might strain the recruiter's eyes. Moreover, keep the font text readable. It should neither be too small or too large to make sure it is clear and crisp.
Resume Mistakes: Spelling mistakes and grammatical errors
Having teeny-tiny mistakes might not sound a big deal, but these mistakes tell the recruiter a lot about you. Therefore, proofread your resume as much as you can. If possible, make other people read your resume to find any error that might have escaped your eye.
Moreover, you can use tools like Grammarly to correct any grammatical error. And, you can also take help of our resume writing tool which will help you write an impeccable job resume that will dazzle the recruiter with your skills.
At last, edit and proofread as much as you can to rectify any error or grammatical mistakes. Keep the tenses in check when writing your resume. And, write your job descriptions in bullet points to make it skimmable for the recruiter.
Resume Mistake: Putting irrelevant information
The length of your resume matters a lot because you only have a window of 30 seconds. Hence, the length of your resume should not be more than two pages long.
When writing your resume, don't add any information that might not be relevant to the job post. Although, you should use the resume space to talk about your impressive achievement, don't start rambling on about your achievement which might be insignificant to the job post.
Plus, when writing your job summary try to use industry keywords to make, your resume more personalized. Moreover, if you want to explain something that you think is important then, rather than putting it on your resume, mention it in your cover letter.
These are some of the common pitfalls that you can easily dodge if you pay a little more attention to your job resume. If you think you need an extra helping hand then, you can take help of Resume Buddy. Resume Buddy houses more than 20 resume templates for you to choose from.
So, start working on your job resume and don't make any of these common resume mistakes.