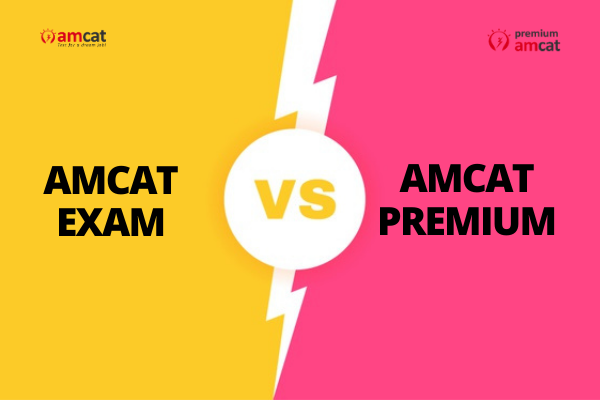 The coronavirus pandemic has turned the world upside down and hiring managers are using the AI-powered recruitment tools to find the right talent. The best way to find exclusive job opportunities while staying at home is by opting for the AMCAT exam.
However, to become eligible for the best opportunities and start your career in your dream job, you need to get a solid AMCAT score in all the modules. Having a good AMCAT score, impeccable job resume and best interview tips is the antidote to all your job search worries. And, this antidote is called AMCAT PREMIUM.
Now, to help you further understand the difference between AMCAT and AMCAT Premium, continue reading the blog.
What Is The AMCAT Exam?
AMCAT is an employability exam which brings job seekers and recruiters under a single roof. With AMCAT, you can easily quantify your skills and expertise to show the recruiter how skills you are as compared to other applicants.
Moreover, with your AMCAT score, you can apply to exclusive opportunities on the AMCAT job portal and find the right career for you. Due to the coronavirus pandemic, you can give the AMCAT exam from the safety of your home. All you need is laptop/desktop with a camcorder and working broadband.
What Is AMCAT Premium?
AMCAT Premium is a 3-in-1 offering which consists of PrepAMCAT, Resume Buddy and Mock-AI. All these 3 tools are essential for your job search and will take your preparation up by a notch.
PrepAMCAT is the 'official' AMCAT preparation test which will help you take your job search to the next level. PrepAMCAT will help you evaluate your readiness for the actual AMCAT exam.
You will solve past AMCAT questions from different modules and get your detailed feedback report in 2 hours. It covers all the modules including specialisation to help you get a solid AMCAT score in the first attempt.
With Resume Buddy, you get to choose from 35+ industry-approved resume templates to give your job resume an edge from the start. Moreover, you will get artificial intelligence recommended keywords and sentence suggestions to help you make a mark on the reader.
You can customise your resume sections before publishing your resume in the desired format. And not just that, you will also get a list of interview questions that the interviewer might ask you based on your finalised resume.
Aspiring Minds' Mock-AI helps you adequately evaluate your interviewing skills by answering real-life interview questions. Submit your video responses and get a detailed feedback report on your body posture, facial expression and voice modulation.
Your answers will get analysed using machine learning and algorithms. All you need to do is answer through webcam and microphone like a real job interview. Moreover, this will help you get a hand of the virtual job interviews through conferencing tools.
Difference Between AMCAT And AMCAT Premium
AMCAT and AMCAT Premium are two different offerings from Aspiring Minds. AMCAT is the exam that you need to take in order to apply for AMCAT exclusive job opportunities. On the other hand, AMCAT Premium is a combo of all the tools that you need to ace your job search.
AMCAT Premium will help you prepare well for the AMCAT exam, create an impeccbale resume for you and help you gear up for your virtual interview round. All in all, AMCAT Premium can increase your chances of turning exclusive opportunities into offer letter.
However, opt for AMCAT Premium is not compulsory and your don't need it to get access to exclusive job opportunities. But with professional tool like AMCAT Premium, you can make your job search easier and more sucessfull.
Conclusion
Subscribing to the AMCAT exam is just the first step in your journey towards your dream job. However, with AMCAT Premium you can speed up your hunt and give it a cutting edge which will make your candidature stand out from the rest of the crowd.