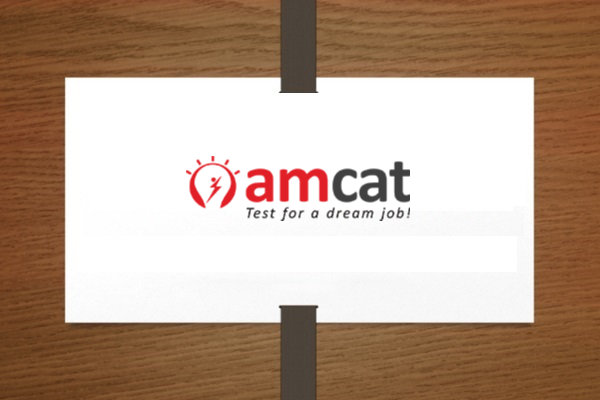 Starting your career amid the pandemic can be frustrating and challenging. However, with the AMCAT exam, you can get access to the best exclusive opportunities in town. All you need to do is work extra hard to get a good score in the AMCAT exam and quantify your skills to showcase your expertise.
Having a high AMCAT score on your candidature can seriously put you at advantage. Moreover, choose the modules of your career choice to showcase your skillset in front of the recruiter.
So, buckle-up and learn more about the AMCAT exam, the validity of the AMCAT score and preparation tips to get a good score.
What is the AMCAT exam?
AMCAT (Aspiring Minds Computer Adaptive Test) is an employability exam which connects recruiters with job seekers. Moreover, based on your AMCAT score, we will get you tailormade job opportunities based on your profiles.
In fact, you can also apply to exclusive job opportunities on the AMCAT job portal. You can find multiple IT and Non-IT job opening and with a high AMCAT score, you can easily kickstart your job search.
What is the Validity of the AMCAT score?
Once you have given the AMCAT exam, you get your scorecard and a detailed feedback report within 48 hours of giving the exam. The validity of the AMCAT score is of 1 year and with your live score, you can apply to companies hiring through AMCAT.
Even during the lockdown, we successfully placed more than 100 candidates in companies like Compass, EY, Zoho, ESI Group and KNOREX. Some of the top profiles are Software Engineer, Research Engineer, Content Writer, Sales Associate, Marketing executives and more.
In fact, you can also mention your AMCAT score on your resume or LinkedIn profile to show the recruiter how skilled and job-ready you are.
How to get a good AMCAT score?
In order to become eligible for the best job opportunities, you need to get a good AMCAT score across all the modules. So, make sure you prepare well for the AMCAT exam and give your 100% when appearing for it.
The first and foremost thing that you should do is go through the AMCAT syllabus and get a better understanding of the topics that are coming in each module. This will help you in choosing the right optional modules are yourself.
Once you have finalised the modules for the exam, you should start solving sample question papers to get a hand of the type of questions that will be asked in the exam.
You should also give mock exams at home to get the overall feel of how the exam will be conducted. This reduces the chance of last-minute scare and will help you better prepare to face the questions. You can opt for PrepAMCAT which is the 'official AMCAT' mock test that will help you find the areas where you need to pay extra attention.
Conclusion
With the right preparation, you can get a solid AMCAT score which will make it easier for you to find your dream job amid the pandemic. However, nothing comes easy, so you need to go out of your way to create a timetable that you should follow to keep your preparation on track.
Furthermore, with a good AMCAT score, you can apply to the best opportunities on the portal for one year. So, don't let this chance slip away, prepare well and grab the best opportunities.