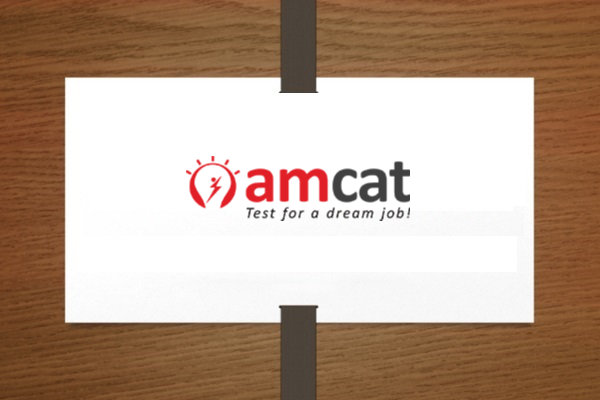 Knowing the exam pattern not only helps you with your preparation, but it also gives you an idea of how the exam will come. And with proper practice and correct exam pattern, you can ace any exam.
So, to help you get a good score in your AMCAT exam. Here is everything you need to know about its exam pattern.
What is the exam pattern of the AMCAT exam?
AMCAT exam is a computer-adaptive exam which means the difficulty level of the next question depends on your answer to the previous question.
In the start, you will get a medium difficulty level question and, as you proceed in the exam, you will get different level questions depending on the accuracy of your answers.
Now, the AMCAT exam is divided into two sections
Compulsory Modules: Under this module, you will be assessed on skills such as English, logical reasoning, quantitative ability and more. Moreover, these are the skills that are relevant to all job post. To prepare for the compulsory modules, you should be thorough with the syllabus.
Optional Module: In this module, you will have to choose two modules from our vast inventory based on your educational qualification and area of interest. Your score in your chosen modules will help you highlight your skills.
What are the best tips to prepare for the AMCAT exam pattern?
After knowing the exam pattern of the AMCAT exam, the next step is to learn how to prepare for the said exam. Here are the top tips for you to take your preparation to the sky.
Sample Papers: Solving sample papers are a great way to boost your preparation. Moreover, you will be able to assess the pattern of the exam. Now, this will help you time your solving and accuracy.
PrepAMCAT: PrepAMCAT is the simulated version of the actual AMCAT exam. Now, solving these will help you become comfortable with the actual AMCAT exam and will help you polish your preparation.
Solving these will help you improve your AMCAT preparation. Moreover, knowing your weaknesses will help you in the long run. In addition to that, you will also get a chance to evaluate where you stand in terms of skill-set.
This was everything you need to know about the AMCAT exam pattern. Also, following the preparation tips will help you get used to the pattern. Plus, you will get a fair idea of the difficulty level of the questions.
And, if you haven't, then hurry and schedule your AMCAT exam to give wings to your dreams.