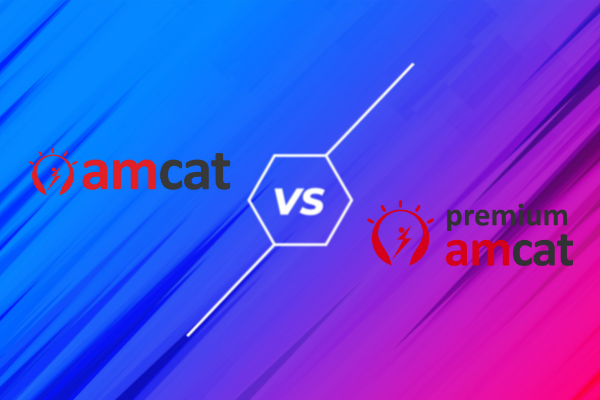 The coronavirus outbreak has forever altered the globe. Going out to eat, working at the office, and even meeting up with friends will never be the same. In the last few months, the globe has shifted significantly. It's not even surprising, that COVID-19 has altered the way people look for work and how companies recruit new employees. People are increasingly turning to technology to find the ideal fit for them.
Recruitment is experiencing a transformation, and technology and automation are at the forefront of this revolution. When you hire at a large scale, you'll have to deal with challenges like talent sourcing and screening. The popularity of Artificial Intelligence (AI), and Machine Learning (ML) has grown in response to the growing needs of the recruitment sector. These two have a significant influence on the hiring process. Giving the AMCAT exam is the ideal approach to discover exclusive job opportunities while staying at home.
To meet the eligibility criteria for the best available job opportunities and to begin your career with your dream job, you must score well in AMCAT in all the modules. The solution to all your job-search problems is a good AMCAT score, an outstanding job resume, and the best interview tips. AMCAT PREMIUM is the name of this antidote.
Continue reading the blog to learn more about the difference between AMCAT and AMCAT Premium.
What is AMCAT?
AMCAT is an employability test that brings together job seekers and recruiters. You can easily identify your skills and abilities with AMCAT to showcase to the recruiter how proficient you are in comparison to other candidates.
Furthermore, you can use your AMCAT score to apply for exclusive openings on the AMCAT portal and identify the proper job for you. You can take the AMCAT exam from your home. All you'll need is a laptop or desktop computer with a working internet connection.
What is AMCAT Premium?
It's a three-in-one plan that offers PrepAMCAT, Resume Buddy, and Mock-AI. All of these tools will help you in getting closer to your dream job by supporting you at each stage.
Other than that, you can also use Prep AMCAT to help you. This is a simulation of the real exam. It will provide you with an actual picture of your current situation and how well you are prepared for the AMCAT exam.
PrepAMCAT
Preparing for AMCAT: What You Should Know?
In three hours, PrepAMCAT covers all the modules that will be there in the real test. Prep AMCAT needs to be taken within one month after purchasing the Prep AMCAT credits. Prepare to take the AMCAT and get your dream job. Prep AMCAT includes all of the essential AMCAT modules, but it does not cover the personality module.
Resume Buddy
Resume Buddy is an automated resume-building service provided by AMCAT. It is suitable for both new and experienced job hunters. The purpose of this resume tool is to help you write the finest resume possible and move to the next round of interviews.
This resume-building tool, makes job search simple, practical, and speedy. Thanks to inbuilt logic and proven resume templates, the tool generates a resume based on your profile and provides you with a copy that you can use right away – all within 5 minutes.
Additionally, using an automated resume creator may assist you in getting off to a good start in your profession. Because your CV is important in bringing you closer to your ideal job.
Mock-AI
Mock-AI is a machine learning-based interview preparation tool. It provides extensive practice sessions before you attend your desired job interview. This Artificial Intelligence and Machine Learning solutions-based tool present a full report following a thorough investigation.
Once you've completed the exam, you'll receive a detailed report showing how you did, where you went wrong, and what you can do to improve your performance in future interviews.
Pick your choice now and decide if you want to go for AMCAT or AMCAT Premium?