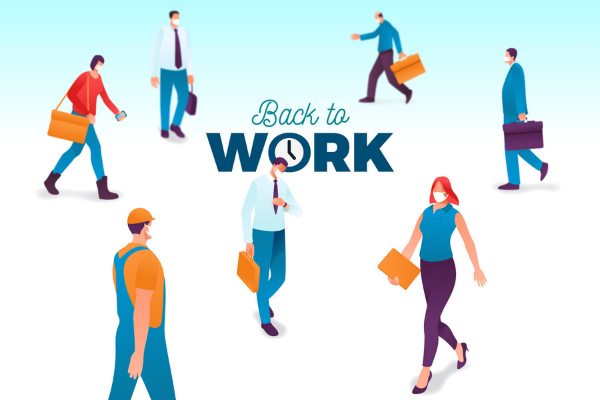 Life is coming back to normal now and as more offices reopen, you must be prepared to go back to office full time or part-time. Returning to office may feel stressful or daunting as you will have to give up pre-pandemic work habits and now deal again with a larger number of people, plan your commute, and maintain a work-life balance.
If you are also required to resume office, here are some tips that can ease the process:
Start by adjusting your work from home style so you will be able to work efficiently on the first day of work in office. Make a list of how the current work environment will change. This may include that you need to start waking up early in the morning if you have to commute to office. Anticipating change and preparing for it can save you a lot of time on your date of return.
Check your commute options and try to do a dry run to office before the first day. See what has changed in the office post the pandemic. Many offices have incorporated new check-in procedures, elevator social distancing, and reshuffling of sitting areas. Taking out this extra time can avoid the shocks on the first day.
Understand your company's work from office plan for physical distancing and sanitization. You will also want to check if the office is resuming full-time or part-time. Thoroughly read the COVID policy and spell out any concerns to the employer.
Remember to take care of your mental health. If you feel stressed, recognize that this challenging circumstance is new to almost everyone. Reaching out to your coworkers can foster a positive attitude and reduce feelings of anxiety. Your colleagues may have the same hesitation as you do and having small honest talks with them or making a plan of coffee can be very helpful.
It's understood that returning to work after a long time can be a difficult task. But with advance preparation, you can ease your return to the office. Adopt your home working style to a post-pandemic style, have a positive attitude, stay updated about new office policies, and understand your emotions, and you'll be ready to join the next phase of the workplace.