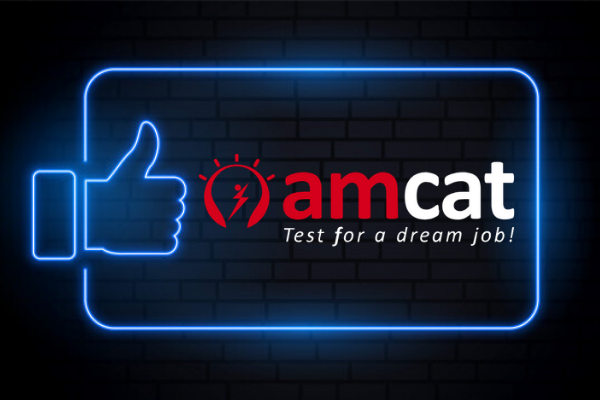 The job search various for both freshers and experienced candiadtes and this is true when you are looking for a career change through AMCAT jobs amid the ongoing pandemic.
With significant work experience comes new goals and high expectations based on your previous job. Searching for a new job opportunity can help you achieve your aspirations and increase your chances of getting closer to your long term goals.
With the right job search strategies, you can easily achieve all your goals and AMCAT is your best shot at it. There are multiple exclusive job opportunities for experienced candidates available on the job portal.
Gives Your Job Search A Competitive Edge
Due to the coronavirus pandemic the competition has increased significantly. For a single job opening, thousands and thousands of experienced candidates apply.
So, to make sure that your job application standsout from the rest, you need to get a good AMCAT score across all the AMCAT modules. This will show the recruiter that you are better than other candidates.
By choosing AMCAT you will get access to exclusive job opportunties which will significantly reduce the competition and increase your chances of starting a new job amid the pandemic.
Quantify Your Skills
Mentioning the AMCAT score on your job apllication will help the reader get an idea about how polished your skill are. In fact, with your AMCAT score you can show your skills in tangible numbers.
Quantifying your skills will help the recruiter distinguish your unique skills from other applicants. Moreover, based on your profile and AMCAT score, you will get tailormade job opportunities which will help you get closer to your next job.
You should also consider putting your AMCAT scores on your LinkedIn profile. This will show the recruiter connected to you, how skilled and job ready you are.
Chance To Explore Different Domains
If you are thinking of shifting to different work domain, then AMCAT can help you highlight relevant skill set to you prospective employer. In the AMCAT exam, you have to choose at least 2 optional modules based on the job profile you are targeting.
Your score in these modules can showcase your ability to work effectivily in the new chosen domain. Moreover, you existing experience coupled with AMCAT score can make you career shift much easier.
Having an exceptionally good AMCAT score will help you maximize your chances of bagging a job opportunity that you colleagues or peers might not have the access to.
Conclusion
Finding a job during the COVID-19 pandemic is requires you work smartly in order to make the best out of the opportunties offered to you. AMCAT doesn't cater to only fresher, you can find plenty of attractive jobs on the AMCAT job portal.