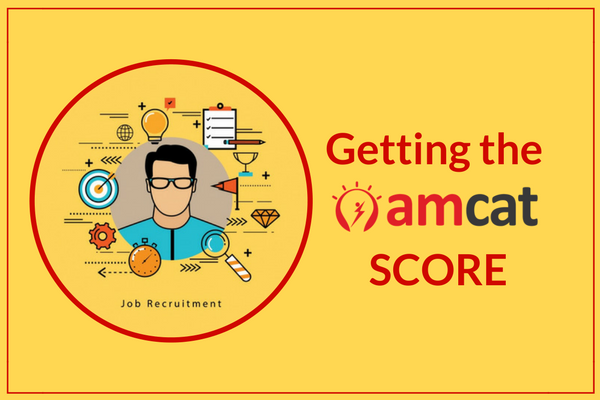 The AMCAT exam has cemented its place as one of the go-to platforms for job seekers and recruiters alike. With its smart Artificial Intelligence driven assessment formula, AMCAT helps candidates show off their skills-set. And, that is why, a good AMCAT score can spell wonders for your career.
However, what if you have a poor or an average AMCAT score? Will that limit your chances of getting a good job? Will companies hire you despite a below-average AMCAT score? Let's find the answer to these questions.
'Got a good job despite an okayish AMCAT score'
Anvit, like many of us, wanted a good job. However, this self-confessed 'average student' didn't know how to go about it. That is, until he came across the AMCAT exam.
Though Anvit says that his AMCAT score was nothing to be proud of, he still managed to get a good job. With a 5 LPA job as a fresher, Anvit says that he still receiving 3-4 interview calls on a daily basis.
And, if Anvit can get a good job despite an 'okayish' score, then we are sure that so can you. However, what exactly is an average or poor AMCAT score? Or more importantly, what is a good AMCAT score?
Read Anvit's success story, here!
What is a good AMCAT score? 
A good AMCAT score is very subjective. It can vary according to the company you are applying for, the job location, salary being offered, profile and so on.
Not just that, a good score can also vary on what the company's requirements are and how the other candidates have performed. However, for the sake of simplicity, we generally consider a score of above 550 across all modules to be a good score.
If you score anywhere above 400 across each module, then you stand a chance of getting a good job. However, below that can be an issue and while numerous job options can still open for you, you might want to consider re-taking the AMCAT exam and this time conquering it with more preparation.
You might want to read: Minimum marks required in the AMCAT exam to get good jobs. 
Conclusion
There are numerous instances where people have gotten a good job despite not having a great or even good AMCAT score. However, if you think you are not getting a lot of job opportunities or that you can score better if given a second chance, then go for it.
Take a re-test and this time come back with more preparation, ready to make the best of job opportunities yours.
All the best!