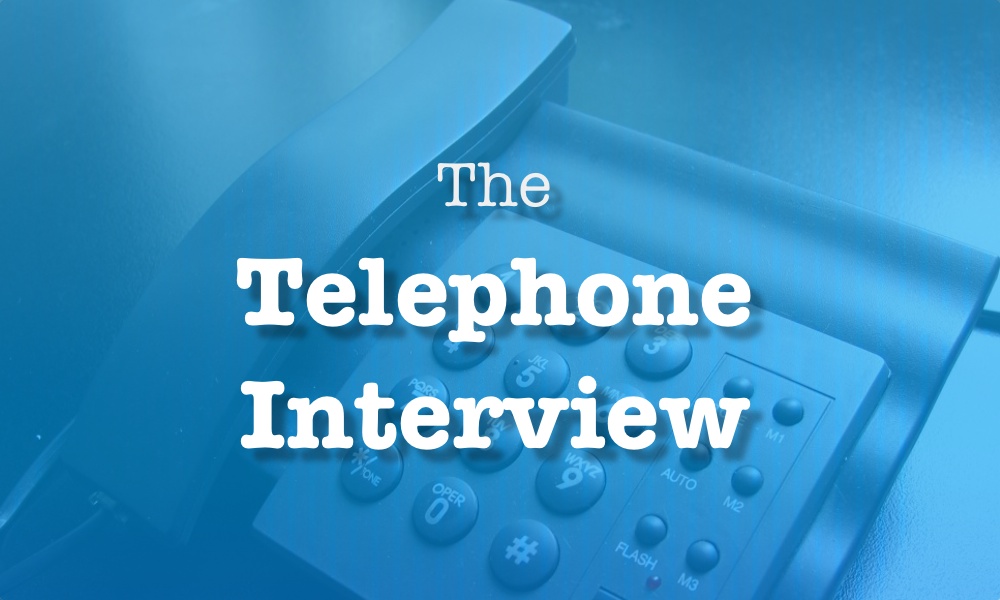 In today's world, there is nothing called geographical boundaries. There are various means through which you can connect with people all over the world. And now, the corporates use this means for conducting interviews. Several companies today conduct a telephonic interview as a means to shortlist ideal candidates before calling them for a face-to-face interview.
A telephonic interview has both its advantages and disadvantages. Although it is shorter than an actual face-to-face interview but it is equally as important. Hence, to help ace the interview, here are a few things that you must know about the telephonic interview.
Be Prepared
You should go through the official site of the company. This will help you get all the relevant information that you might need when talking to the recruiter. Check out the 'About us' section.
Moreover, try to do some search for your job profile and the standard roles and responsibilities associated with it. Knowing these things will help you create a positive impression on the recruiter.
Also, make sure that you don't make any grammatical or pronunciation error when speaking. One of the reasons to conduct a telephonic interview is to check how polished your verbal skills are.
Invisibility Is Your Friend
Now, because the interview is conducted on the phone, you can use this as an advantage. You should keep a hardcopy of your resume and cover letter with you. You can also open all your laptop. However, be careful of not hammering away loudly at the keys of your computer.
In addition to that, keep a cheat sheet with you. A cheat sheet is a paper on which you jot down points to some common interview questions. Practice the answers to expected questions beforehand.
Don't talk about salary
Now, the telephonic interview is a preliminary screening round. Therefore, it is early for you to ask about the payroll. And, the salary negotiation generally take place in the last round.
Code of Conduct
Although the interviewer can't see you but still you should be on your best behaviour. For instance, you should ask the interview some thoughtful questions. This will show the recruiter that you are engaged in the talk and has done some kind of research about the company and the role.
Moreover, throughout the telephonic interview, you should be polite and respectful. You should treat as the actual face-to-face job interview. You should not take it lightly.
In addition to all that, choose a place where you can't be disturbed. The recruiters usually tell you in advances when you can expect a call. Hence, be prepared.
Now, these are some of the things that you should be mindful of. Although this might not be the last round of the selection process, you should give your best when preparing for it. So, ace your telephonic interview and continue your journey towards your dream job.