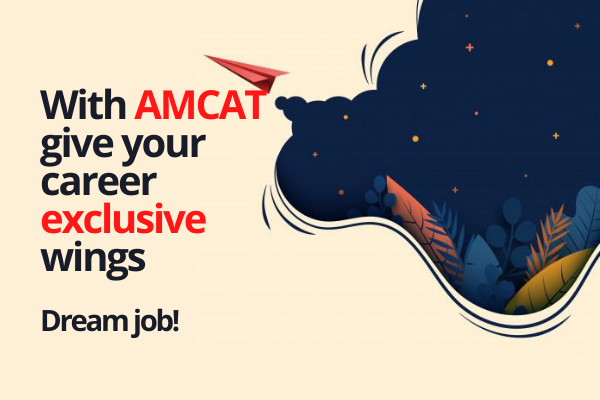 The coronavirus pandemic has affected almost all the industries, however, on the contrary, some companies with the help of the AMCAT exam are still hiring. Amid the gloomy job market, these sectors need the additional workforce to handle the COVID-19 crisis.
According to reports, healthcare, eCommerce, online delivery services, consumer tech, consumer goods and IT are looking for the right talent. Many of these industries are taking the help of AI-powered hiring tools to make their recruitment easier and efficient.
Companies like Compass, EY, Zoho, ESI Group and KNOREX are using AMCAT to shortlist candidates for the next round of the hiring process. So, if you want to have an exclusive job search amid the pandemic, then AMCAT is the right choice for you, especially if you are looking for tech roles.
There are plenty of IT job opportunities available for you. Below are some of the top 5 IT jobs you can apply right away through the AMCAT exam.
Software Developer
Software Developer or Software Engineer is one of the most sorts after IT job profiles. As a Software Developer, you need to research, design, implement and manage software programs.
Moreover, to succeed in this job role, you need to have an analytical mind, the ability to communicate complex procedures and eagerness to learn new technologies.
All these skills and abilities are essential parts of becoming a Software Engineer. With AMCAT, you can quantify your skills and show the recruiter how skilled you are.
Research Engineer
As a Research Engineer, you need to be innovative to create designs for instruments or devices. Moreover, having excellent communication skills will make it easier for you to write research and grant proposals.
You also need to Analyse, implement and test the materials developed in research labs. So, if you possess all these skills, then this is the right job profile for you to start your career in the tech field.
Technical Sales Engineer
To become a successful Technical Sales Engineer, you need to have strong technical and organisational skills with great communication and interpersonal skills. Having all these skills will increase your chances of bagging this IT job profile.
Moreover, with a solid score in your AMCAT exam, you can show the recruiter that you are the ideal candidate for this job role. So, get ready to work with a wide range of industries, identify new business and introduce new products.
Frontend Developer
Your duties as a Frontend Developer includes determining the structure and design of the website, creating a balance between functional and aesthetic design and making sure that web design is optimized for mobiles.
So, if you have a great understanding of key design principles, high proficiency with HTML, C, C++ and JavaScript and excellent verbal communication skills, then you are the right candidate for the job.
You should opt for the AMCAT Automata section to show the recruiter how good you are at coding. With the right optional modules, you can further strengthen your candidature and have a successful job search.
Java Developer
Java is one of the most popular programming languages and is used to develop software and web-based application for several platforms. As a Java Developer, you are responsible for a variety of duties and to successfully fulfil them you need to have high proficiency in Java.
So, if you are the master of this coding language, then choose Java language in the AMCAT exam and get a good score to show the recruiter how polished your skills are.
Now, these are the top 5 job profiles that you should apply through the AMCAT exam and get ready for the next hiring round. To improve your chances of getting the interview calls, prepare well for the AMCAT exam. Aim for a high score in both compulsory and optional modules. A solid AMCAT score will further highlight your skills in front of the recruiter.
So, make sure you get a good AMCAT score and get showered with tailormade job opportunities.