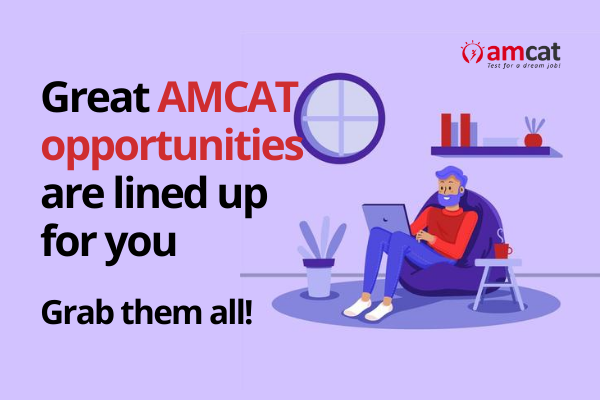 For 2020 graduates, the combination of an ongoing job search and a global pandemic is deadly for their dream job. And, while you may be tempted to put your job search on hold, we would advise you to refrain from it and put in renewed efforts to find your dream job. If you want to come out of this coronavirus pandemic employed, then you need to start gearing up for it.
One of the best ways to give your job search an exclusive edge is by opting for the AMCAT exam and get tailor-made job opportunities on a silver platter. In fact, during the COVID-19 lockdown, more than 100 candidates got placed through AMCAT.
So, rather than putting a full stop on your job search, you should start preparing for your exam to get a solid AMCAT score. A good AMCAT score will further highlight your candidature in front of the recruiters and get you closer to the offer letter. So, even if you are a 2020 batch pass out, don't worry, we have got your back.
AMCAT's Role During The Pandemic
Standing strong against our commitment to work with you and enable your success. We believe that nothing should come between you and your dream job.
That is why we continue to make your job hunt more successful amid the pandemic. And, all this paid off when 106 candidates were placed during the lockdown. We conducted more than 100 campus drives, including 87 on-campus drives, 31 off-campus drive and 4 virtual drive. All this paid off because, More than 1500 job offers were made to 2020 batch candidates during these drives.
Job profiles like Software Developer, Research Engineer and Technical Sales Engineer were the top 3 profiles in-demand. Example of some of the top tier companies that hired 2020 batch candidates through AMCAT are Compass, EY, Zoho, ESI Group and KNOREX.
All this proves that with AMCAT, you don't need to put your job search and career at risk. So, prepare well for the AMCAT exam from home and get ready to welcome exclusive AMCAT job opportunities.
Top Job Profiles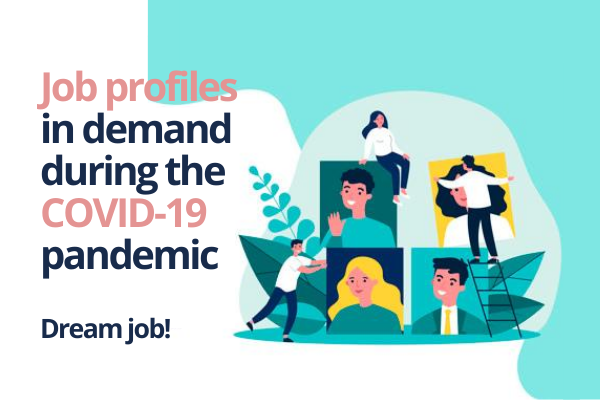 With social distancing policies still in place across the country, many IT companies are virtually hiring potential candidates with the help of AMCAT. Some of the top 3 placement profiles are:
Software Developer
As a Software Developer, you need to investigate problem areas, follow software development lifecycle and demonstrate solutions by developing documentation, flowcharts, layouts, diagrams, code comments and clear code. In addition to that, you also need to improve operations by conducting system analysis and recommending changes in policies and procedures.
So, if you are targeting this job profile, then there are plenty of job opportunities available for you. Check out the AMCAT job portal and find out for yourself.
Research Engineer
As a research engineer, you need to assist in the development and design of new products and technology. Moreover, you also need to improve existing technical processes, machines and systems as well as create new and innovative technologies.
If you possess great communication skills, interdisciplinary and creative skills, then this the right in-demand job profile for you to kickstart your job search.
Technical Sales engineer
Are you a great communicator and problem solver? If yes, then the Technical Sales Engineer is just the right job for you. As a Technical Sales Engineer, you need to provide clients with sales advice and support. You will work on a wide range of industries, provide technical knowledge to identify new business, negotiate with the leads and regularly review sales performance.
Although the top 3 AMCAT job for 2020 graduates are IT-focused, however, there are plenty of non-IT job opportunities available for you on the job portal. So, if you are targeting profiles like SEO, Sales Specialists, Marketing Executive and more, then we have got your covered.
Successful Placement Drives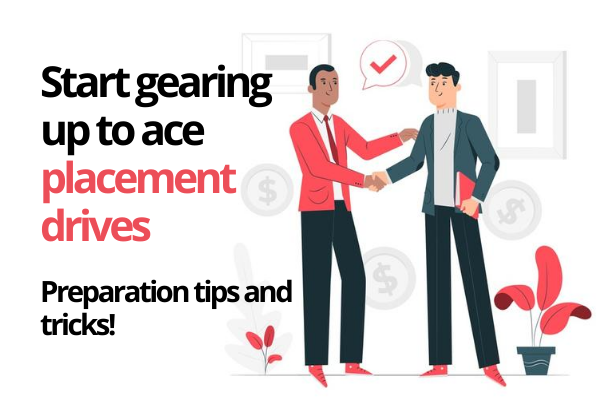 The global pandemic has had a turbulent impact on both campus and off-campus placements. However, even during these trying times, AMCAT created ample job opportunities by conducting 122 placement drives.
Campus Placement Drives
Campus placement drives are a great way for freshers to get job offers before even completing their graduations. So, to keep our promise of making your job search easy,  we conducted 87 on-campus placement drives for 2020 batch candidates.
Off-Campus Placement Drives
Thanks to the coronavirus pandemic, getting good off-campus placements is tougher than before. However, don't put a full stop on your job search before a lot of AMCATeer successfully bagged off-campus placement offers. In fact, during the pandemic, 31 AMCAT off-campus placements took place for 2020 batch candidates.
In addition to this, more than 57 thousands candidates registered for the placement drives. Out of this approximately 7 thousand candidates turned up for it and 1500 offers were made to deserving candidates.
Companies Hiring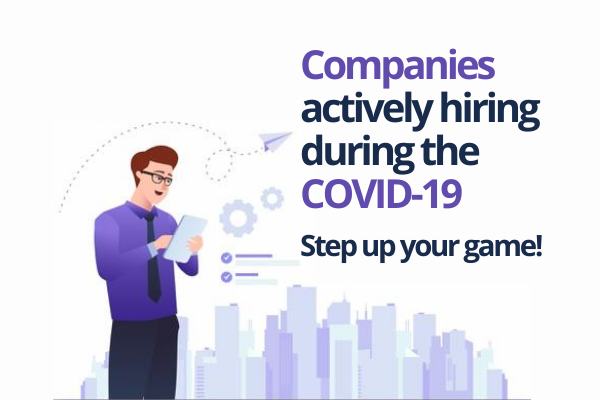 The coronavirus pandemic has affected every sector of the Indian economy. On one of side, sectors like hospitality, restaurants and airlines have taken a hard hit due to the outbreak. On the other side, industries like IT, Healthcare, Pharmaceuticals, Consumer Goods and Logistics are calling additional skilled workforce to meet the high demand.
Majority of these companies are taking the help Artificial Intelligence-powered hiring tools like AMCAT to shortlist the right candidate for the job role. Some of the companies that hired the 2020 batch candidates are Compass, EY, Zoho, ESI Group and KNOREX.
Conclusion
The impact of the coronavirus pandemic and actions taken by the government to contain it is affecting business and industries across the country. Many companies have already initiated a lockdown-like state with mandatory work from home. Hiring managers are using recruitment tools to make hiring more efficient and effective.
So, don't give up on your dream because we are not giving up on you, Stand up and start gearing up your job search and we are sure you will get the chance to start your successful career with a bang.