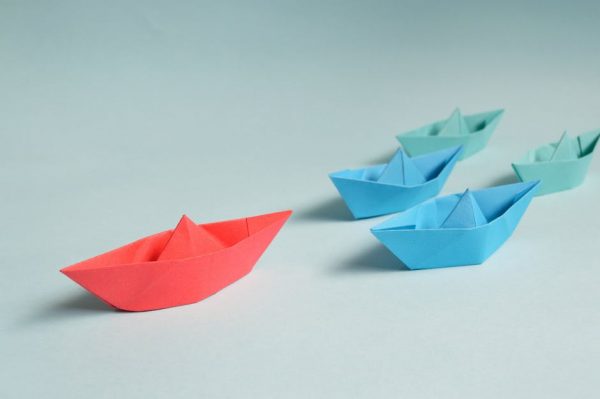 Getting a job and a good job at that can be an insanely huge deal. Add to that, a job that you would love even after spending years on it and it seems like such an uphill task. To make that uphill task a little easier you would need all the help you can get in your job search. And, what better companion to do so than the AMCAT Premium?
AMCAT Premium is the latest offering of AMCAT and is one of the most competitive products in the market when it comes to finding new job opportunities and nailing them.
But how does AMCAT Premium work? What are the premium reasons you should be looking at AMCAT Premium?
In this blog, we look to cover these points and see why AMCAT Premium is an absolute necessity in today's time.
Enjoy the best of the AMCAT exam
The whole purpose of the AMCAT exam is to get you the job you want. It is to connect your skill sets with recruiters looking for those particular skills. With AMCAT Premium, you can enjoy the best of the AMCAT exam. How?
AMCAT Premium carries prepAMCAT in its package. And, as you might know by now, prepAMCAT is the ultimate AMCAT preparation tool that you need to succeed in the exams. PrepAMCAT allows you to check your readiness for the final AMCAT test.
Since prepAMCAT works on the lines of the AMCAT test and is adaptive in nature, you get the experience of the test first hand. And, this has triple advantages. The first being that you get to check how ready you are for the test. The second, that since the questions are from previous AMCAT test papers, you get a clear idea of what to expect. And, the third advantage is that you get to know how much time you are spending on each question and how you can manage your time better.
Get your resume ready and prepare for job interviews in the same breath
With other two features of AMCAT Premium, namely Resume Buddy and Mock-AI, you can enjoy cover every aspect of job search with great ease.
When you embark on your quest for a great job, you need an equally great job resume to aid you. And, to achieve that, there can be no better companion than Resume Buddy. With Resume Buddy you get to choose through the numerous templates and designs and formulate your own perfect resume.
Resume Buddy also gives you the option of creating more than one job resume. That means, that you can craft resumes according to the requirements of the company and have something creative and unique to show every time.
Once you have applied for jobs, sent in your resume, the next step is to prepare for the job interview. No matter how impressive your resume is or how much you score in the AMCAT exam, no company will hire you without making you sit through one or two job interviews first.
And, the real catch about job interviews is not how much you know (of course, that is very very important), it is about how you present what you know. It is not just verbal communication but non-verbal communication too that adds to the deal.
If you don't look and act confident, don't have the right posture or fidget nervously, then most likely than not, the interviewer won't be impressed by it. While on the other hand, if you smile, have a firm handshake and an impeccable body language then you can pass incorrect answers as correct.
Mock-AI helps you perfect your non-verbal communication and guides you as you work on your body language.
Cost effective, time effective
AMCAT Premium carries the benefit of not just one or two but three premium products. And, it carries it at a discounted price.
Buying the products separately, though equally effective, can be a tad bit costly. With AMCAT Premium you can enjoy these products at a much-reduced cost.
And, since you get all the products in one place, it is easier to manage and less time-consuming.
AMCAT Premium is everything you need when you embark on your job search journey. It is a guide which can help you score better in the AMCAT exam, a friend that will sit and work on your job resumes while you just provide all the information and a teacher as Mock-AI's study materials help you organize your body language and prepare better for the last phase of job search.
To know more about AMCAT Premium and register for this all-round preparation tool, click here