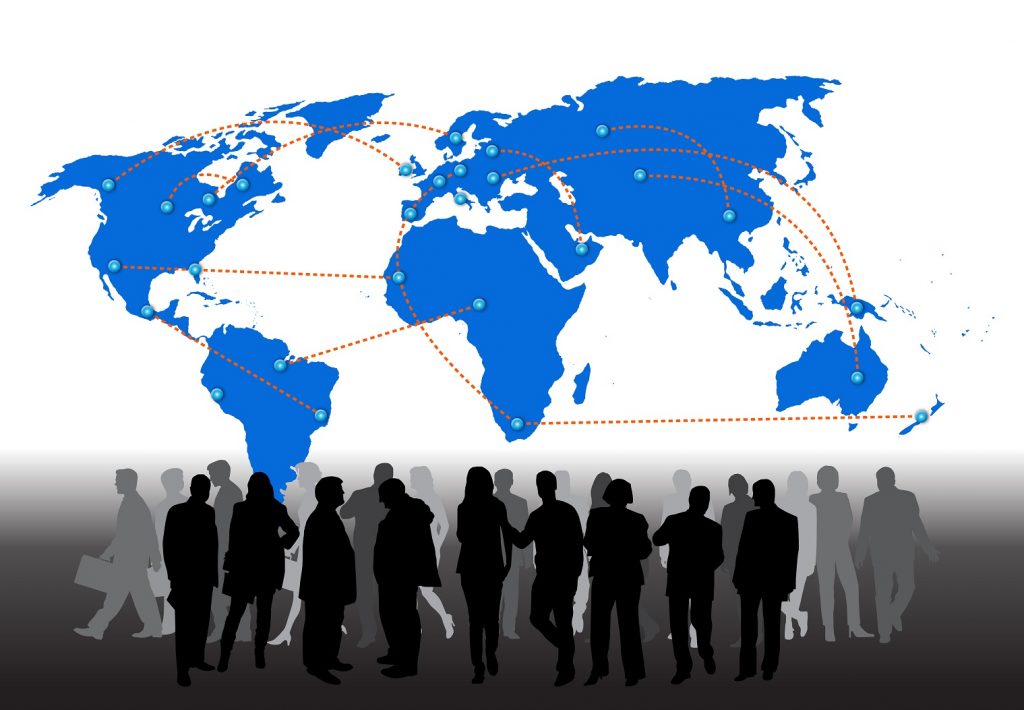 H1B Visa jobs are the holy grail of jobs and every software engineer and IT professional dreams of going onsite to the USA. The lure of America is still strong but with the current political climate and the high regulation of H1B Visa, it seems tough to move to the USA.
Most people like the challenge of working in a global environment as well as enjoying the high standard of living that an international job offers. So, if you haven't got your H1B don't lose hope for there are many other chances of getting international jobs.
Ways of gaining employment abroad 
Thankfully there is not just one way to get international jobs, here are some of the most common ways that you find jobs abroad.
Get a transfer through your existing company
This is what H1B visa jobs essentially are, the company sponsors you to work abroad in a client location. Now, this is the one that is the shakiest given the current situation.
Find a job on your own
This is a roundabout way of going at it. You can search for jobs through job sites and urge the company to sponsor your H1B visa. But this is very difficult for the USA as most companies are cutting down on rolling out job offers to foreign nationals. However, this strategy will work for other countries.
European Countries like Germany, France, Austria and Ireland are often short of technical professionals and are open to hiring foreign nationals. If you know the local language then you have an advantage in these countries. These European countries are favourable not just for IT job roles but also for biotech and other scientific job roles. There is no concept of H1B Visa jobs in these countries, the visa rules change according to each country and you can apply once you get a job offer from the companies located in the country.
Get a Permanent Resident Visa
After the whole hoopla of H1B visa jobs and the threat to existing H1B visas, many professionals are looking towards Canada, Australia and New Zealand. These countries have a concept of a PR or Permanent Resident Visa which is offered on the basis of points. This points-based system will calculate your academic and employment history and deem you suitable to work and live in the country.
Most people get a PR first and then search for jobs based on the visa approval. This is completely opposite to H1B visa jobs but work better since it's not random like the USA visa but point based. You can improve on your points through a series of processes, which is the best thing if you are keen on gaining employment abroad.
Study abroad and then get a job
This is the most popular option for people who are very keen on going to the USA and getting H1B visa jobs. They choose to apply for a Masters course and even pursue PhD courses after which they get some grace period during which they can find a job for themselves. After finding a job, their student visa gets converted to an H1B visa and then keeps getting renewed accordingly.
Look beyond the traditional countries
International is not just limited to H1B visa jobs in the USA or the traditional Canada/Australia jobs, the world is a huge place and most countries today face a lack of quality technical talent.
Indians are capable of quick learning and perform better than most of their counterparts. Dubai is a hot destination for professionals especially Civil Engineering and Oil & Gas engineering students. Other countries like Bahrain and Kuwait are also happening and not as restricted as Saudi Arabia and have an extensive Indian Diaspora. Some of the other countries worth exploring for international jobs which are not dependent on H1B Visa are Hong Kong, Singapore, Malaysia and South Africa.
The Indian Diaspora is spread far and wide from Fiji to Hawaii! International jobs are available to those who are skilled and ready to act on opportunities. The key career tip for international jobs is to ensure you are skilled and stay updated with latest technologies. Foreign lands are not kind to those who lack ambition and initiative!
So cheer up and see the whole world beyond America and its H1B Visa jobs. If you are keen on working in India and want to build a career close to home, then search from the thousands of jobs listed here.