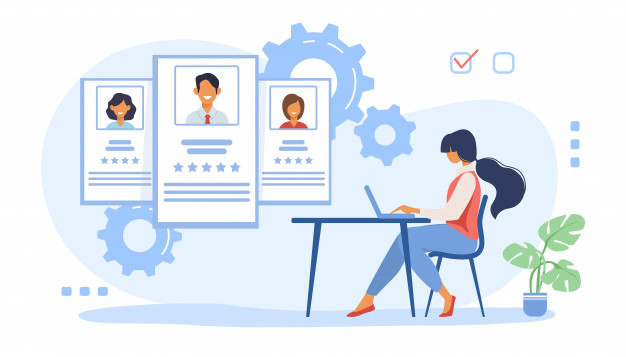 Just thinking about writing a resume can stress almost anyone out. Especially if you want to write a near-perfect job resume. It can be difficult to know where to start and what to include and not to include.
A job resume is your marketing document, designed and marketed by you to sell your skills and abilities to the hiring manager. Now, a recruiter only spends less than a minute on your job resume. Therefore, your resume must be compelling and eye-catching.
So, to write a winning resume which shows the recruiter at a glance why you are the best fit, it should have the following things.
Importance Of Job Description
The first thing you should do is go through the job description sent to you. Doing this will help you better understand the requirement of the job role and the kind of candidate, the interviewer is looking for.
Therefore, when writing the job resume, make sure to match your skills with the job requirement. Put clear emphasize on your skills and eliminate any irrelevant information that is not related to the job role. Moreover, you can take up some keywords from the job description and use them in your resume to make it more marketable and reader-oriented.
Structure Of The Job Resume
The format of your resume is of utmost importance. Keep it simple and a lot of white space and information in bullet points. Also, the content of the resume must be in a flow. Therefore, make sure all your details are chronological.
Your contact details and job summary/resume headline should at the top of your resume. If you are fresher then, your educational qualification, internships and extra-curriculum activities should be at the forefront. Whereas, if you are an experienced candidate then, you should highlight your work experience.
However, your information should be in reverse chronological order, starting with your most recent studies/work. When writing, outline your key responsibilities, skills and accomplishment. Once again, make sure all the information is relevant to the job role. Also, your resume should not be more than 2 pages long.
Language Of Your Job Resume
The content of your resume is of the essence. Therefore, use action words like 'completed', ' developed', 'managed' and many more. Using high impact words will help your resume stand out from the crowd.
Moreover, make sure that there isn't any spelling or grammatical errors in your resume. Such mistakes can cost you your dream job. Therefore, be very careful about it.
These tips are a great starting points for you to write an impeccable job resume. However, if you need something extra then, you can opt for Resume Buddy which will help you at every step of the day. Plus, it houses more than 25 resume format for you to choose from.