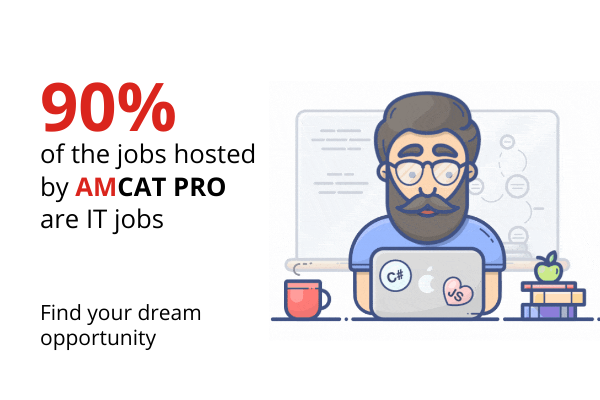 In the current job market scenario, the job opportunities are just a handful and the competition is at an all-time high. And, being a fresher makes your search for a job even more difficult. So, to make your job search easier than ever before, we are introducing AMCAT PRO: The Interview Assurance Program.
AMCAT PRO comes with a minimum of 3 guaranteed interview calls within 3 months of giving the exam or you get your money back. Read on to learn more about this win-win deal and the kind of jobs you can expect.
What is AMCAT PRO?
AMCAT PRO is an interview assurance program by AMCAT that guarantees a minimum of 3 interview calls within 3 months of taking the AMCAT exam. And, if we are unable to send you the promised interviews, then you will get your money back.
The only catch is to get a solid score in your AMCAT exam to enjoy all the AMCAT PRO benefits. Based on your AMCAT score, you will qualify for one of the three memberships – Gold, Silver and Bronze.

You need to get a certain score in both the compulsory and optional modules to qualify for one of the three memberships. Once you get qualified for the membership, we will start sending you the interview offers.
Your lowest score in the exam will decide the membership you qualify for. For instance, if you score 500+ in three out of four modules and 450 in one, then you will qualify for silver membership.
Similarly, if you score less than 400 marks in any of the modules and less than 16 in Automata Fix, then you won't qualify for the AMCAT PRO interview assurance. That means, you won't be eligible for the minimum three interviews within three months or money back guarantee.
So, you should prepare well for all the modules and aim at a great score in AMCAT PRO to get the kind of jobs you really want.
What kind of jobs you can expect from AMCAT PRO?
On average, 450+ companies rely on the AMCAT assessment test to hire the right candidates. The job openings are from various sectors such as IT, Human Resources, Mechanical, Business Development and so on.
Out of these, 90% of the jobs hosted are IT jobs such as Software, Electrical, Application and other similar opportunities. AMCAT also hosts a good number of non-technical jobs that you can opt for.
And with the added benefit of three interviews guarantee within three months, getting a job in the field of your choice won't be a struggle.
As for the companies that you can expect to hire through AMCAT PRO. Here are a few names –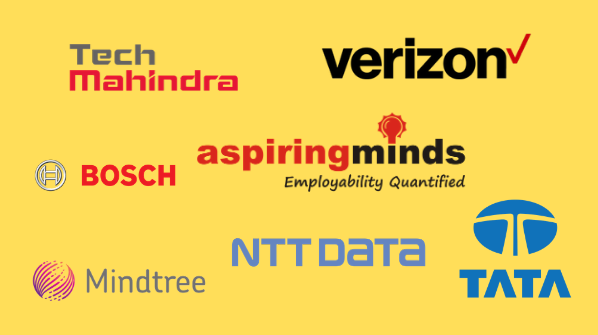 So, get a good score in your AMCAT PRO exam and take a back seat because AMCAT will curate and send relevant opportunities to your basis your AMCAT score. Work hard and qualify for gold membership and enjoy 5 LPA+ assured opportunities.
All the best!