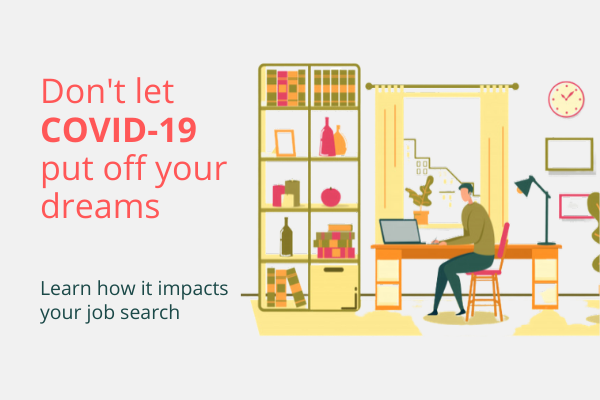 The COVID-19 outbreak continue to wreck the lives and businesses. Many job seekers are confused whether to continue their job search or to take a back seat and wait for this pandemic to subside. Companies are trying to figure out how to navigate recruitments during these trying times.
Coronavirus has impacted the job market which in turn will impact your job search. Therefore, you need to understand how COVID-19 is going to change your job search and how to overcome those.
Companies Are Still Recruiting
Currently, there are jobs have been advertised and the majority of these job opportunities are for freshers. These entry-level job positions are a great opportunity for fresh graduates.
Therefore, it is safe to say that there is an ample number of opportunities available for you. Many companies are also using AMCAT to shortlist potential candidates based on their skills and job readiness. So, if you haven't, then this is the right time to book AMCAT and give it from the safety of your home.
Virtual Interview
Companies are using online mode to conduct job interviews. The recruiters are using Skype, Hangout, Zoom and many such software to conduct hirings. So, you need to become comfortable with this new mode of interviewing.
Moreover, the recruiters are trying to stay connected with the candidates and to help them in every step of the way.
Certifications
Many people are doing certification courses during this time of lockdown. Companies like Oracle, TCS and more have made their certifications free for a limited period. For instance, When you book the AMCAT exam, you will get free access to one of the 20 AMCAT certifications. Therefore, this is the right time and chance to complete relevant certifications and give your job resume an edge.
This is some of the ways, how COVID-19 has changed the job search scenario. You should work towards the future and the opportunities that are waiting for you. So, work hard and kickstart your career with the right opportunities. Continue your job search because time waits for none.
All the best!