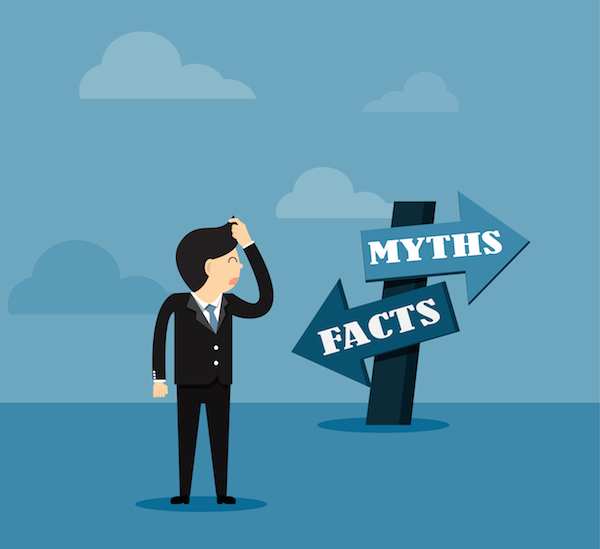 If your ultimate goal is to find a job you will love, then you need to really know what you want and set your standards accordingly. Settling down or being unaware of your own self won't really help you a lot here. And, the same goes for the kind of expectations you have from your job search. Setting unrealistic expectations can only lead to disappointment and frustration. As can believing in certain job search myths that might do you more harm than good.
Of course, while there is no absolute magical formula to getting a good job, there are ways in which you can make your job search easier. And, one of those ways is debunking these job search myths and going about things intelligently. Now what these job search myths are, let's take a look –
If I am the right candidate, I don't need to do anything else
One of the most common job search myths that people still cling to is that if they are the right candidate, they will make it through. And, while that is true to some extent, you also need to package your candidature in such a way that the recruiter takes interest in it.
Before you send in your job resume, you need to ensure that you are personalizing it according to the job profile and using appropriate keywords. You also need to follow certain resume writing tips that can help your resume stand out, like ensuring your resume isn't too long; one page is enough or putting in long paragraphs about yourself and what you do.
Instead, look at the right way to write a resume so that you are able to place your candidature better and are more successful in your job search.
Special Offer: Get AMCAT at just Rs.949/-. Use Code BLOG2019 at payment page. Hurry! code valid till 31st March 2019 only. Register Now.
One great resume and your work is done
Of course, your job resume is very, very important to help you on your job search but it is not enough. Another of the job search myths that you need to debunk is to rely solely on your resume and hope that it takes you ahead.
However, the fact is that your job resume can only get you so far as the job interview. What you do from thereon is a different matter altogether. So, while you may have polished your resume well, now work on polishing your communication skills. Try and appear confident – master great body language, don't fidget and make eye contact with the interviewer while talking and so on. See how you should conduct yourself during a job interview.
The more jobs you apply for, the better your prospects
Another of the age-long job search myths that people can't seem to shake off is that the more jobs you apply for, the better will be your prospects of getting a good job. However, this as far away from the truth as it can get as applying for each and every job can only increase your chances of failure. Or worse still, set you up for a job that you might not like.
So, make a list of the kind of job you want, the work location, salary, profile, just about everything and then apply for jobs that suit that description. Also, try and tailor your resume accordingly, so that you have a high success rate.
Take the first job you get
When you are on a job search and things are getting hectic, you might want to grab and hold on to the first opportunity you get. However, that might not be the right thing to do despite all the advice about it.
The first job you get might not always be the right job for you. Also, waiting things out might lead to better job offers. As such, the best thing to do in such a situation is to accept the offer, only and if only it appeals to you and keep applying for further opportunities if you want. However, in case the offer is unacceptable – low pay, not a healthy work environment, etc., then it is better to wait things out and opt for a part-time opportunity while being on a job search.
If it is meant to be, it will be
This is another of the prominent job search myths that people seem to believe. However, not only does this fatalistic attitude reek of a very laid back attitude but tells that you are not passionate about things.
So, get up and take charge and make things happen. This is exactly where your skills and skill assessment exams like the AMCAT exam come into play. Make use of it to get the dice rolling in the direction you want. And, if you are unsure about why you should actually be opting for the AMCAT exam, then check out this blog on the topic.
So, these were the top 5 job search myths that we have seen many people fall victim to. Debunk them, overcome them and write your own success story by embarking on a super successful job search, starting now!
Special Offer: Get AMCAT at just Rs.949/-. Use Code BLOG2019 at payment page. Hurry! code valid till 31st March 2019 only. Register Now.