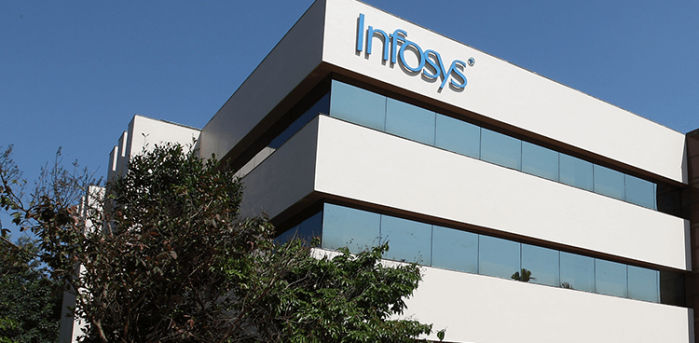 Infosys is one of the top IT companies in India and a popular choice amongst fresher graduates to start their career. The company competes with the world's best and being a service-oriented organization their main assets are their employees.
Considering the future of jobs in the face of automation, Ravi Kumar S., President & Deputy Chief Operating Officer at Infosys, had mentioned in their official blog that,
I strongly believe the future of our services industry is bright, but we also need to continue refactoring our talent and build skills for the future.
Infosys has also released a paper on a skills mandate for 2020*. These skills include –
– complex problem solving

– critical thinking

– creativity

– people management

– coordinating with others

– emotional intelligence

– judgment and decision-making

– service orientation

– negotiation

– cognitive flexibility
If you are targeting for Infosys jobs when you graduate in 2020 then you need to ensure that you are qualified for these skills. You should be in a position to showcase your job resume in such a way that these skills plus your technical skills are highlighted.
Every year the company receives over a million resumes from colleges across, both during campus recruitment and off-campus recruitment. We have created a short guide here for creating a job resume that will help you in your goal of landing an Infosys interview –
Showcase your programming skills 
First and foremost Infosys requires good technical programmers. You should highlight your programming skills on your resume on the top half of the page so that the recruiter can look at it instantly. You can use a resume format from Resume Buddy, which has a skills section on the top of the resume, where the recruiter can see it first.
Highlight academic achievement 
There are thousands of students competing for Infosys jobs and your job resume is the only chance you have to impress the recruiter. Ensure that you have written your correct academic marks and other academic achievements like ranking in the college, high scoring subjects, etc.
Distinguish yourself from the rest
The best way to compete with the rest is to show how good you are at your skills compared to others. You can do this by taking the AMCAT test which will give you a percentile that you can include in your job resume. Make sure it is clearly written in the achievements section of your resume or even in your resume headline or resume summary.
Make it easy to read
Imagine being an Infosys HR and going through hundreds of resumes each day! And to top it, almost all the resumes will look alike. To avoid this confusion and help the recruiter easily read your resume you can take the help of Resume Buddy. The tool has resume templates for both freshers and experienced candidates. Plus, you can use the resume keywords and resume phrases that will impress the recruiter.
Showcase your soft skill set
This is a critical part and that which will set you apart from other candidates. You will need to show these soft skills that are going to be a game changer in 2020. Here is how you can highlight them in your job resume –
Complex problem solving – Include examples where you contributed to projects which addressed a roadblock or bottleneck.
Critical thinking – This can be shown through examples of writing white papers, case studies, etc.
Creativity – Show this by highlighting the software projects you undertook and the innovations you did. Here creativity does not mean artistic creativity!
People management – Mention cases where you have led teams, it can include even extra-curricular activities
Coordinating with others – if you have not led teams then at least you can highlight examples where you were part of teams
Emotional intelligence – This cannot be showcased on a job resume but can be highlighted during the Infosys interview.
Judgment and decision-making – Write down examples where you used this, and keep it ready for answering during the Infosys interview
These are the top tips that you can use to create a job resume that will impress an Infosys recruiter and help you get an Infosys interview. If you are unable to create a resume with these points on your own, you can use Resume Buddy which has resume templates, resume keywords and phrases, to help you create a professional resume within minutes!
*https://www.infosys.com/insights/human-potential/documents/human-skills-mandate2020.pdf