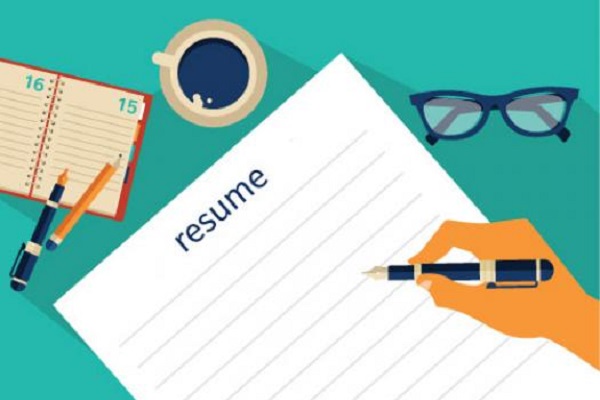 A resume is the simplest, to-the-point and, the most updated document of your professional life. No matter how easy it seems, professional resume building is still a fairly difficult task. And so, having a set of resume tips is always useful.
Right from the resume format to resume templates to the language used, you must get it all right to make it worthwhile.
With the right kind of guidance and resume tips, you can create a professional resume which covers all the aspects of your career without being braggy or boastful. A resume is basically your ticket to a decent job at any point of time in your career which makes it a highly important document.
But sadly, the recruiter barely spends a minute to adjudge your professional resume worthy or not worthy, during the hiring process.
Special Offer: Get AMCAT at just Rs.949/-. Use Code BLOG2019 at payment page. Hurry! code valid till 31st March 2019 only. Register Now.
So, what can you do to get your resume noticed?
Well, luckily there are some resume tips and tricks you can follow to instantly grab attention of the recruiter. Keep reading to know about the right kind of resume building process.
Resume tips and tricks
Some of the easy-to-do resume tips and tricks that'll make your resume stand out of thw crowd are listed below.
Keep it simple
Boring works well when it comes to resume building. A simple resume format is likely to get more attention than the one with fancy fonts and borders. Save the fancy formatting for your creative portfolio as resume is certainly not the place to unleash your creative side.
Also, a simple resume format will easily get through ATS (Applicant Tracking System) too.
While resume building you should use a simple font like Times New Roman or Calibri in size 10 or 12. To make the resume format look clean, crisp and clear you should use bullets and numbers.
Remember, less is always more when it comes to resume. Make use of minimum words and action-oriented sentences that describe your role to each employer.
Use keywords from job description
Recruiters have to scan through at least 50 resumes each day during the rigorous hiring process. This means that they barely have anytime to read your resume with a fine-tooth comb. In this case, how do you make your resume attractive?
In order to make your resume look a little more interesting than others sitting in the pile, you should use keywords that the recruiter is specifically looking for. More specifically you can use appropriate keywords from the job description itself.
Follow this resume tip or cheat code to easily get noticed during the recruitment process.
As for the ATS, you should place the keywords very clearly to get successfully scanned through the stage. You should carefully read the job description to find the right keywords. Make sure your professional resume reflects your ultimate candidature for the job in question.
Avoid clichè words
When you look up Google for 'Words to avoid in resume' you'll come across 54 million searches. This clearly proves that it is a highly searched topic, and crucial to implement.
There are certain words that should be completely avoided in a professional resume. Clichès like 'highly focused', 'result oriented' and 'good leader' should be completely avoided because its an overwhelming notion that these are just fluff words with no concrete meaning.
One of the resume tips you should remember is to avoid using words or phrases which you would not be able to justify. A professional resume should comprise of a combination of impeccable but simple vocabulary, concrete facts and figures, and true statistics.
If you aren't sure of what language to use while resume building, you can seek professional help from Resume Buddy. It is the latest addition to an array of smart tools provided by AMCAT that help sstudents in getting job ready. Resume Buddy provides 25+ resume templates, career summaries and resume formats for different professional levels.
The tool allows you to create a professional resume in less than 5 minutes in the format of your choice. You could choose between .doc and .pdf resume format depending upon the job you're applying for.
Highlight Achievements
Your resume is not the place to be humble. Your resume is your first contact with your prospective employer where you're trying to make an impression. So, it means you should let the employer know that you're the best candidate for the job in question.
So, you can ditch humility and brag a little here and there about yourself. However, the goal is still to build a professional resume that grabs attention and translates your talents on paper.
Some resume tips ask you to refrain from bragging but we suggest you should mention about your straight As, certificates, big promotions and any accomplishments. This will compell the employer to atleast call for a face-to-face interview.
Stay up-to-date
For a recruiter, there is nothing more annoying than looking at an out-dated resume. Its almost criminal for a candidate to send out an incomplete, incorrect or irrelevant resume to the prospective employer.
Also, it is essential for you to create a professional resume that is in line with the requirements of the job, industry standards and technological wave. For example: if you're posting a printed copy of the resume created in MS Word with Monotype Corsiva as the font then you're buying a ticket to 'TrashLand'.
While resume building follow all resume tips to build a progressive resume that is aligned with the latests trends. Highlight all your social media handle links, hyperlink your previous work links online or any of your published work.
Now you can say that resumes play a vital role in shaping your professional career. Every little detail about your resume is noticed so make sure you're putting your best foot forward. For all other help regarding resume building, you can seek help from Resume Buddy by AMCAT.
Special Offer: Get AMCAT at just Rs.949/-. Use Code BLOG2019 at payment page. Hurry! code valid till 31st March 2019 only. Register Now.