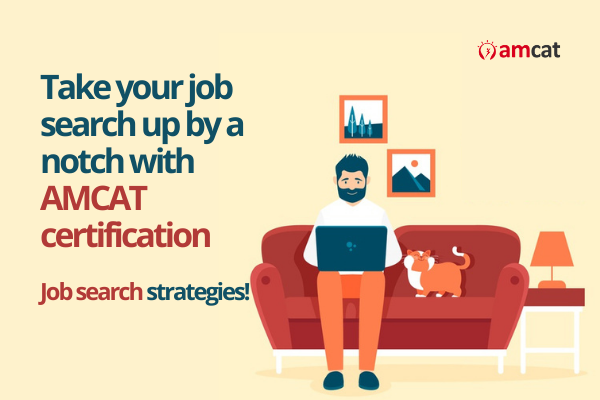 As the COVID-19 pandemic continues to grip the world with doubt and uncertainty, we are getting used to working and living amid this outbreak. Job seekers are contemplating whether to continue their job search or not. However, there is never the wrong time to start your job search, and companies are still hiring candidates. Recruiters are using AMCAT to shortlist candidates and conduct interviews through virtual mode.
To sharpen the edges of your job search, you need to keep your knowledge and skills up to date. The best way to keep yourself evolving with time is by completing online certification courses.
That is why you need to complete AMCAT certifications to get closer to your dream job.
AMCAT Certifications
Having AMCAT Skill Certification on your resume will make your candidature stand out from the crowd. Moreover, these certification courses are job-specific and relevant to your target job profile. In addition to that, there are 20 certification courses for you to opt from and showcase your skills to the recruiter. Some of the popular certification courses are PHP Development, SEO (Search Engine Optimization), and Java Full Stack Developer.
To help you take your job search to another level, we are giving you access to anyone of the AMCAT certification courses of your choice when booking the AMCAT exam. Once you get enrolled in the course, you can get yourself assessed on your skills, receive feedback about your strengths and weaknesses, and earn industry-recognized certification.
Benefits Of AMCAT Certification
Keep You Updated With The Changes
The corporate world is continually evolving and you need to keep up with it. The best way to keep your skills and abilities updated is by completing relevant certification courses. Having certifications on your resume will give validation to your skills and show the recruiter how serious you are about your job search.
Give You An Edge
Due to the Coronavirus outbreak, the competition is fiercer than ever before. Thousands of candidates apply to a single job opening. That is why you need to show the recruiter how you are different from other candidates. Skill certifications give you a competitive edge over the other candidates. Having official certifications in a relevant field of work will put you at the top of the recruiter's list.
Good Salary Package
Completing AMCAT certifications will help you gain knowledge and skills that are important in that line of work. The recruiters understand that getting an accredited certification requires time and effort. Therefore, the recruiter might pay a higher salary to those with skill certification.
So, don't waste this time contemplating and start working towards your goals. Complete relevant certification courses and show the recruiter that you are ready to face the challenges associated with the job role.
Keep your sight set on your dream job and run towards it.